Written by Nonkululeko Mathebula
The Department of Social Development has built 17 community care centres in rural settlements three provinces to support those infected and affected by HIV and AIDS.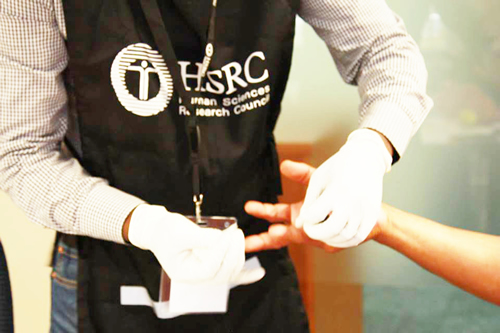 The centres will provide services for orphans, child-headed households and other vulnerable groups.
Social Development Minister Bathabile Dlamini announced this in her 2017 budget vote recently.
Beyond target
Six of the centres are based in KwaZulu-Natal, another six are in North West and five are to be located in Limpopo.
According Ruth Pooe from the Department of Social Development, the project will go beyond their initial target in terms of services.
"We decided to build the centres in very rural areas where access to integrated social services is minimal.
"Although initially designed to cater for those infected and affected by the pandemic, we decided that the centres should be designed to provide comprehensive social services to the communities.
"These will range from providing protection, care and support services and psycho-social support services to having youth development programmes and feeding schemes, as well as starting up food gardens for the locals.
"This is because we want to be in a position where not only do we assist those who are vulnerable in communities but also equip them with necessary skills.
"These skills will allow them to make a meaningful contribution to society through our income-generating projects such as the food gardens," said Pooe.
She added that although the centres will be in three provinces, they will be placed in different districts within the provinces, to ensure they are accessible to community members.
Services for rural areas
The Department of Social Development will also accommodate facilities other government departments such as home affairs and health, extending their reach into rural areas.
The department has received financial assistance from the German Development Bank worth R169-million.
The funds will go towards building the centres as well as buying equipment and training the staff who will work at the centres.
While other centres have been completed and handed over for community use, others are still being finalised.