Department of Health Director-General Malenona Precious Matsotso says that prevention is the mainstay of efforts to combat HIV and Aids.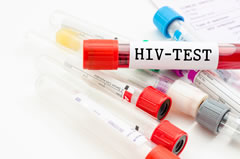 Since the introduction of the HIV Counselling and Testing (HCT) campaign in 2010, over 44 million people have been tested.
"A total of 11 898 308 people between the ages of 15 and 49 were tested [over the past year], exceeding the annual target of 10 million."
She said medical male circumcision is one of the department's combination HIV- and Aids-prevention interventions.
A total of 464 731 circumcisions were conducted over the past year, she said.
Matsotso said by the close of the current financial year at the end of March there were 3 407 336 clients who remained on antiretroviral therapy.
With regard to TB, in 2014, Deputy President Cyril Ramaphosa launched a massive TB screening programme targeting correctional facilities, mines and six peri-mining communities.
In 2015, a total of 348 946 screenings were done among inmates in correctional services facilities during admission, incarceration and upon release.
"This reflects more than one screening per inmate [out of 160 000 inmates per year] and 97.3 percent of the 221 controlled mines are providing TB screening to their employees.
"In addition, 30 million people were screened for TB in public health facilities in 2015."
The department has been one of the first in the world to roll out the new TB diagnostic technology (GeneXpert).