The Best Subsistence Producer of the Year winner will use her winnings to grow her farm and learn other methods of farming.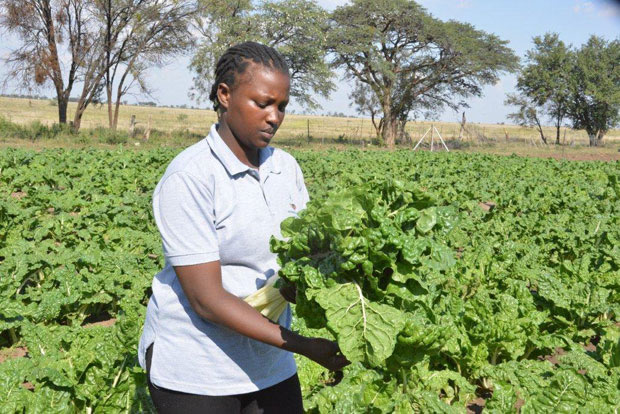 Nthabiseng Kgobokoe (30), from Mahikeng in the North West, was crowned the winner at the recent Department of Agriculture, Forestry and Fisheries' (DAFF) Female Entrepreneur Awards.
She said she will invest the prize money she won at both the provincial and national awards into growing her farm.
Kgobokoe won R125 000 at the provincial awards and R150 000 at the DAFF Female Entrepreneur Awards. She also won R30 000 worth of fertiliser and a study tour to Kenya.
"I'll use it wisely and invest it back in the farm. Things are expensive in this sector and this money will go a long way in growing the business and increasing my production."
Kgobokoe specialises in mixed farming and has been running the farm since 2010, although it was only officially registered in 2013.
She is renting a farm in Sunnyside just outside Mahikeng. The farm comprises 100 hectares and caters for all the animals and plants she specialises in. 
She employs six permanent staff, two of which are women, and she said she would like to increase the number.
"I hope to employ more people because I'm running programmes that help  set up start-up agricultural businesses and I believe I can contribute to job creation."
A graduate of law and sports science, Kgobokoe said she chose farming because it is fulfilling and she contributes to food production.
"My contribution to food security is important and I thought I should do farming as a young person while I still have energy."
In addition, she has partnered with the North West University (Mahikeng Campus) to educate villagers about animal inoculation and opportunities in the sector.
"We do seminars where we explain the sector and career opportunities. People don't enter the sector because they don't understand how it works and they associate it with being dirty and only for old people."