Written by Thandeka Ngobese
The opening of two school science labs by the private and public sectors is exposing science learners to the practical aspects of this subject.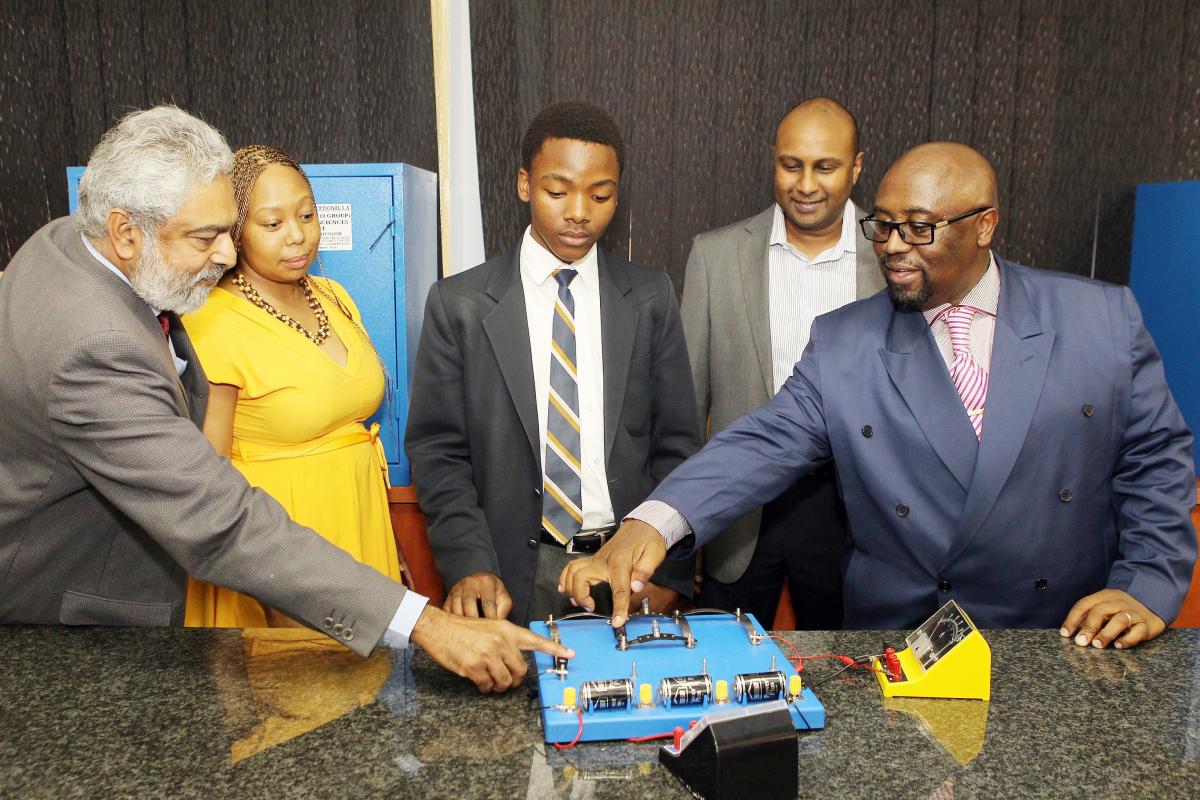 More than 2 000 learners from two historically disadvantaged schools in KwaZulu-Natal will now have access to science laboratories in their schools.
This became possible when Mondi Merebank invested R1.2 million to fully equip science laboratories at AJ Mwelase Secondary School in Lamontville and Reunion Secondary School in Isipingo.
Director of Information Technology at the KwaZulu-Natal Department of Education, Mbali Thusi unveiled the laboratories which will fulfil a long-felt need for better science teaching.
Speaking to Vuk'uzenzele Mondi Merebank's Operations Manager, Wayne Simon, said their business is always in need of quality candidates with knowledge and skills in key sectors such as science and engineering.
"Therefore, we believe in playing our part in supporting the education sector to deliver higher quality education and to improve the quality and quantity of graduates who are ready to enter the workforce.
"You simply cannot produce top-notch science and engineering graduates without good teaching facilities. When we realised that two schools in our neighbourhood lacked science laboratories, we decided to invest in facilities for practical science teaching," he said.
Mahalingam Padayachee, principal of Reunion Secondary School, said he was pleased with the new science laboratory.
"The new science laboratory is attractive and is furnished with computers, cupboards, experimental equipment and desks. The learners were excited when they entered the new science lab and were eager to start with practical experiments," he said.
The principal of AJ Mwelase Secondary School, Mandlenkosi Mthabela, said the school was not coping well without science labs as certain experiments could not be completed.
"Mondi has come to our rescue and we are thankful. Learners will be motivated and their grades in science will improve significantly," he said.
Grade 10 learner at Reunion Secondary School, Thabani Jali said they are very happy to have a science lab in their school. "The lab is going to help us a lot in understanding the subject because [with] everything we will now be able to do practical work," he said.