Award-winning Free State police sergeant Mpho Mgogodlana was able to cut the incidence of burglaries in businesses in her areas by a quarter, six months after implementing various community interventions.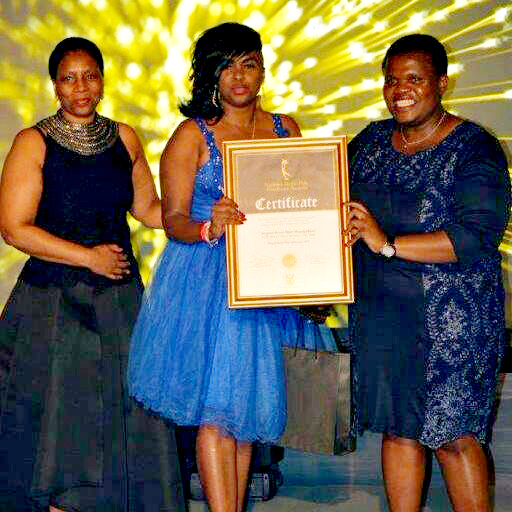 Mgogodlana (34) was last year named the Department of Public Service and Administration's 2015 Best Frontline Service Delivery Employee after having improved visible policing in several Bloemfontein neighbourhoods. In November last year, the Manguang Police Station officer was also presented with the national Visible Policing Employee of the Year Award.
In recognition of her hard work, Mgogodlana was in May promoted to the rank of sergeant in May.
It all began in 2014 when she was working in the station's Social Crime Prevention Unit, after having served as a police officer for just two years.
At the time, the industrial area of Hamilton, as well as surrounding neighbourhoods, had a high business burglary rate.
Mgogodlana came up with the idea of profiling the businesses in her policing area to better understand which kinds of firms were being targeted. She approached her station commander with her plan, who immediately gave her the go ahead.
"There was no information in terms of these firms so I took it upon myself. I went from firm to firm. I profiled these firms and listed them," she said.
Soon she had a database of 200 firms and she was able to set up a forum for business people.
"I established the business forum with the business owners. We also involved community patrollers – people from the community who volunteered to assist us," she said.
Within six months of the interventions, break-ins were already down by a quarter. She attributed this to the frequent community patrols and the tips she was able to provide business owners with to improve their security.
As part of the Social Crime Prevention Unit, she is tasked with carrying out various interventions to educate community members on social issues and how these relate to crimes such as house break-ins, sexual abuse and domestic violence.
At times she has to deal with problems such as why a child isn't attending school and it's then that she brings in other stakeholders such as social workers.
"That actually helps the community to trust the police and the community to actually say, 'Wow the police can actually understand that we have these issues'," she said.
She said the police service has many different divisions, making it important for one to find the kind of work which one enjoys. Luckily, she says since arriving at the station in 2012, she has had a supportive station commander who was able to spot her passion by placing her in the Social Crime Prevention Unit.
"In order for you not to be frustrated, you need to understand what you do. You must never be in a work place or in a unit where you are not productive. Find where you belong and love what you do," she said.