Sport, arts and culture
"Losing a job need not mean the end of the world. Ofentse Goodwill Ntibane is proof of that.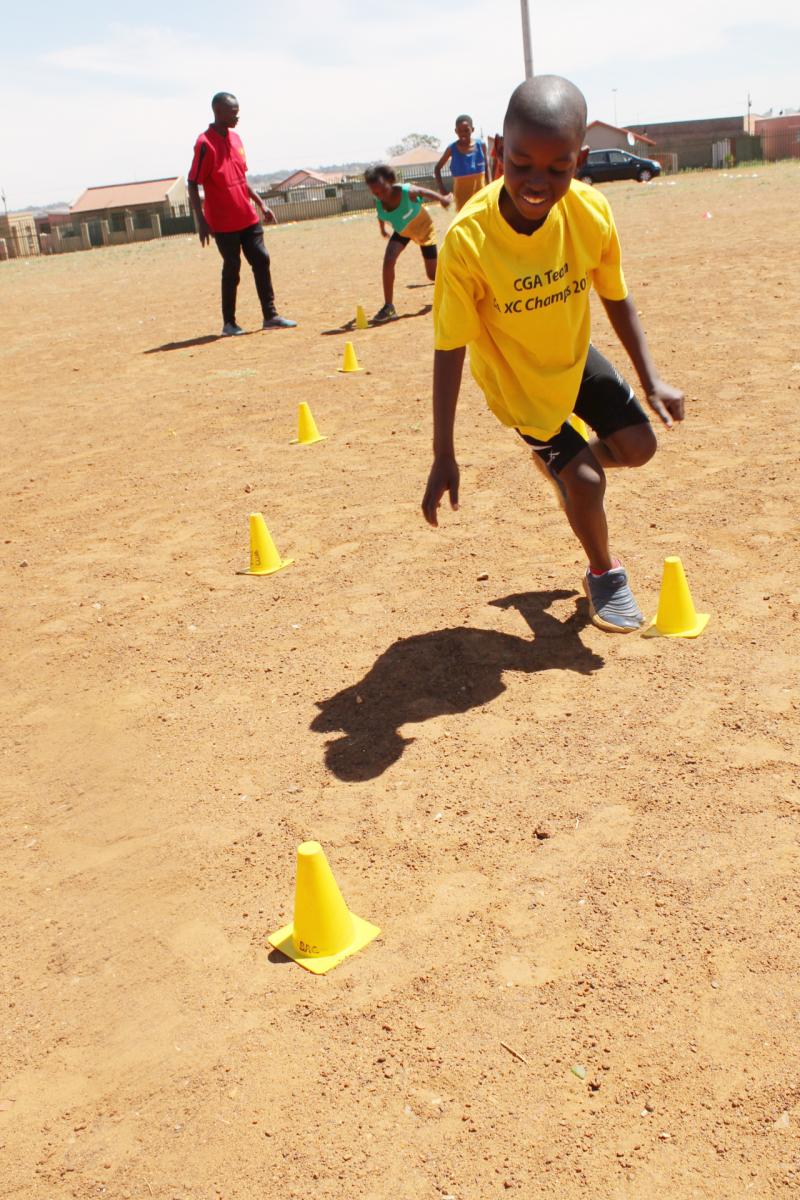 After losing his contract job at the Gauteng Department of Sport, Arts, Culture and Recreation Ofentse Goodwill Ntibane decided not to give up on his passion. Although he is unemployed, he spends his days as an athletics coach working with young people in his community.
Speaking to Vuk'uzenzele while training young people at a school stadium in Mohlakeng, west of Johannesburg, Ntibane said although he felt hopeless without his job, he couldn't see himself doing anything else but sport. That was when he decided to start a club.
Boabab Athletics Club was started in 2010, and is home to many aspiring athletes within his community and Randfontein. 
"Early childhood development is key and a lot of young people within our community lack that. That is why I decided to start the club to change the lives of young people through sport," said Ntibane. 
The club also helps with homework and teaches young people life skills to guide them to be responsible people from an early age.
"I always want to encourage our youngsters to do well not only in sports but also in their academics.
"In line with this, we have managed to also secure a few bursaries for some of our students from different donors to ensure that they are able to further their studies and will, in turn, give back to their communities and alleviate poverty within their own families," he added.
The club, which is affiliated to the Central Gauteng Athletics Club, has around 52 young people, some as young as 10 years old, who come in for coaching.
Over the years, the club has received donations from the Department of Sport and Recreation in the form of kits and capacity building where club members' activities include learning about studying sports administration.
The club also has branches in Jabulani informal settlement, Toekomsrus Primary School, Bekkersdal and Simunye. Although the current focus is on athletics, the club hopes to expand its offering to include soccer, netball and chess among other things in the near future.