Makhosazana Sambo has grown a small business operating from her backyard to a commercial undertaking that supplies produce to big retail stores across the country.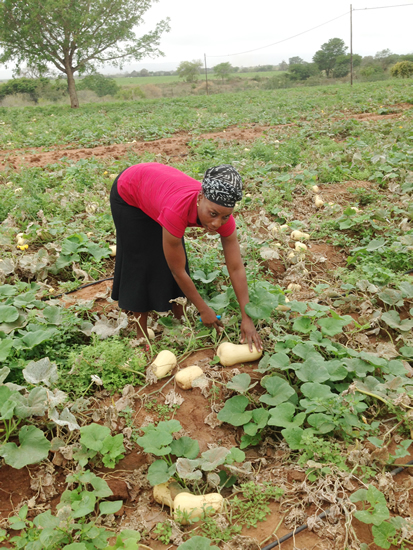 Before Sambo started Ikhwezi Vegetable and Poultry she was unemployed for more than five years.
She took matters into her own hands and decided to plant fruit and vegetables in her backyard.
"The end goal with this was to not only have my own business, but to provide employment and fresh and affordable food for locals. I can proudly say I've exceeded that," she said. 
Today the business supplies top retail stores which is something far more than Sambo dreamed of.
Ikhwezi Vegetable and Poultry has been in operation for 16 years and now also sells chickens. The farm employs 67 people, 60 percent of whom are young people.
Last year alone, her business achieved more than R3 million in turnover. She has since won numerous awards in farming, including being given the Best Cooperative Award by the Department of Economic Affairs. 
After years of trying to get her business off the ground, Sambo was able to get funding from the National Development Agency and the Department of Agriculture, Forestry and Fisheries. 
"With the financial support I was able to build a pack house, install a conveyer belt, a cool room to store our produce and an irrigation system.
"The support contributed to the success of my business."
Now Sambo has her sights set on putting her company on the global map.
"I currently have a South African Good Agricultural Practices certificate which allows me to supply my produce all around South Africa. I am now trying to secure the Global Gap certificate which will allow me to tap into international markets."