Minister Ebrahim Patel is the Minister of Economic Development of the Republic of South Africa, a position he has held since 11 May 2009.
About the Minister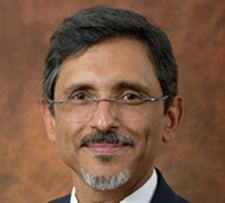 Minister Patel has extensive experience in labour law and has been active in labour movements and social dialogue institutions.
Before his appointment as the Minister of Economic Development he headed the Southern African Clothing and Textile Workers Union, which provided a range of services and social benefits to workers and their families and built a significant stake in the economy through its investment strategy.
He also served on the governing body of the International Labour Organisation (ILO) for a decade, as a spokesperson on employment and social policy and is among the drafters of the ILO's Declaration on Social Justice for a Fair Globalisation, in 2008.
Minister Patel has also led the labour team in the finalisation of a number of the country's labour laws, including the Labour Relations Act in 1995, as well as key economic documents such as the Framework for South Africa's response to the International Economic Crisis, adopted by Nedlac in February 2009.
About the department
The Department of Economic Development promotes economic development through participatory, coherent and coordinated economic policy and planning for the benefit of all South Africans by coordinating the economic development contributions of government departments, state entities and civil society.
The department also contributes to efforts that ensure coherence between the economic policies and plans of the state and state entities, government's political and economic objectives mandate and promotes government's ability to achieve its goals of advancing economic development with decent work opportunities.