Sport, arts and culture
The departments of Sport, Arts and Culture and of Education have partnered with the Molefe Oliphant Institute of Leadership to donate sport equipment to schools in the Northern Cape.
The aim is to encourage learners to participate in physical activities.
Northern Cape MEC of Sport, Arts and Culture Bongiwe Mbinqo-Gigaba said priority is given to learners from disadvantaged backgrounds.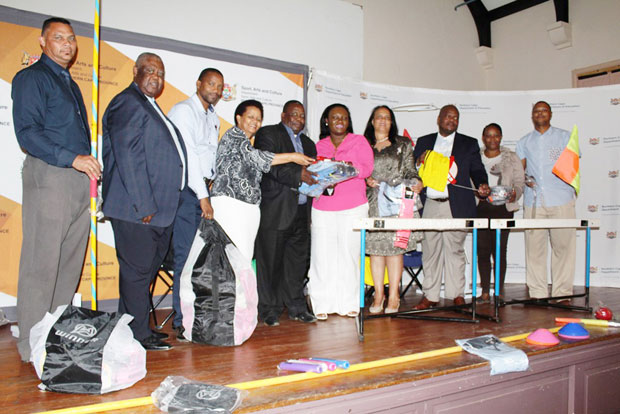 "We have to push back the backlog of sport equipment, especially in rural communities and in townships."
She said the partnership is helping to grow the interest in school sport in the province. As part of the resuscitation of school sports over 300 educators and 90 volunteers will be given generic coaching and trained in technical officiating.
"One of the main features of the curriculum is to build capacity on how our educators can teach sport in ways that help all learners to value fair play, respect officials, respect opponents and appreciate the beauty of an evenly contested, well-played game."
MEC Mbinqo-Gigaba added that sport plays an important role in the development of children.
"Sport, when taught properly, provides important developmental experiences for children and youth, not only through increased playing competence but also through personal growth and responsiveness."
The schools will receive equipment for volleyball, netball, football and athletics. The schools are in towns such as Britstown, Carnarvon, Delportshoop, Windsorton and Springbok.
"I need to emphasise that the schools that will be receiving equipment are predominately from our rural areas as part of [a] drive to enforce the principles of equality in school sport and to ensure that no stone is left unturned in the development of school sport," said MEC Mbinqo-Gigaba.
MEC of Education in the province Martha Bartlett said her department fully supports the development of school sport.
"The Northern Cape Department of Education will continue to support the development of all sporting codes and ensure the participation of learners and educators."