Written by Zusiphe Mtirara
The Department of Cooperative Governance and Traditional Affairs' (CoGTA) move to increase the number of Community Work Programme (CWP) sites in the Western Cape will create more jobs and alleviate poverty.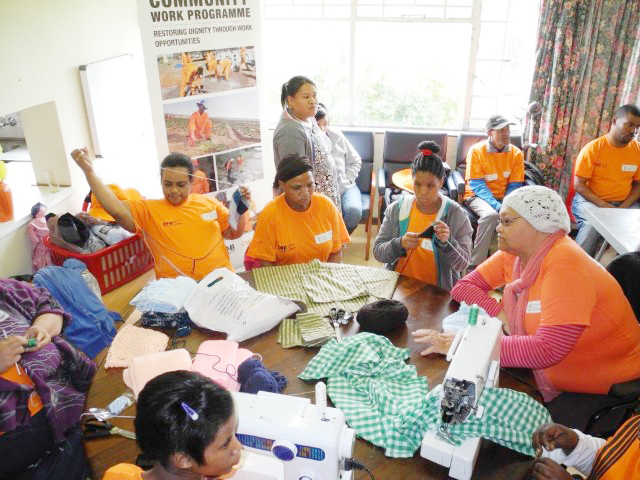 CoGTA Deputy Minister Andries Nel announced recently that an additional 21 423 participants and their families would benefit from the programme by March 2017.
"In the Western Cape, eight additional municipalities will have sites by the end of the financial year," he said.
The CWP was established in 2010. It is one of government's interventions to fight unemployment and create sustainable jobs to reach people living in marginalised areas where there are few opportunities.
In the Western Cape, the CWP was first implemented in only three sites - Theewaterskloof Municipality, Witzenberg and Cape Town Metropolitan Municipality.
Xolisani Dinga, national representative of Dhladhla Foundation, the organisation tasked with implementing the CWP in the province, says the programme is growing and being rolled out in more municipalities.
"The programme started with three sites, and since then it has developed and is being implemented in 20 sites and currently putting food on the tables of 9 824 participants," he said.
The CWP is designed to provide an employment safety net to eligible participants by offering them a minimum number of regular days of work each month.
There is a guaranteed minimum CWP wage, which is subject to revision by the Minister of Labour every year.
It also aims to provide participants with skills, both to do useful work in their communities and also to enhance their employability and ability to start their own businesses.
The CWP has become an instrument of community development by improving the quality of life through planting and cultivating food gardens at clinics, schools, churches and in household plots for neglected elderly people and orphans; home-based care; developing recreational spaces; general maintenance work including cleaning of schools and other tasks to support schools and community safety.
The CWP is intended to be an ongoing programme to fight unemployment. It provides participants with a sense of dignity and social inclusion whilst developing their skills to make them eligible for employment within implementing agents and sector organisations.