Having more time to meet citizens in the comfort of their homes or to walk the streets to hear first-hand from South Africans what inspires or worries them about our country are among the reasons I value and enjoy election campaigns.
Moving around the country I have been privileged to see for myself the evidence of what Statistics South Africa has been telling all of us for some years, and what StatsSA told us as recently as the end of June with the results of the Community Survey 2016.
This survey told us that between 2011 and 2016, South Africans benefited from a general increase in access to basic services.
The number of households with access to piped water has increased from 13,2 million in 2011 to 15,2 million in 2016. The number of households getting water from taps within their yards has increased significantly from 3,9 million in 2011 to 5,1 million in 2016. The number of households accessing water from inside their dwelling grew from 6,7 million in 2011 to 7,5 million in 2016.
At the same time, though, the number of households with no access to piped water increased from 1,3 million in 2011 to 1,7 million in 2016. This figure tells us that our work is never done and that as we make services available to people, the demand for further services continues to grow.
Access to electricity for lighting has increased by nearly a third from 58,1 percent in 1996 to 90,3 percent in 2016. The provinces with largest proportions of access to electricity are the Western Cape, Free State, Limpopo and Mpumalanga, each with more than 90 percent.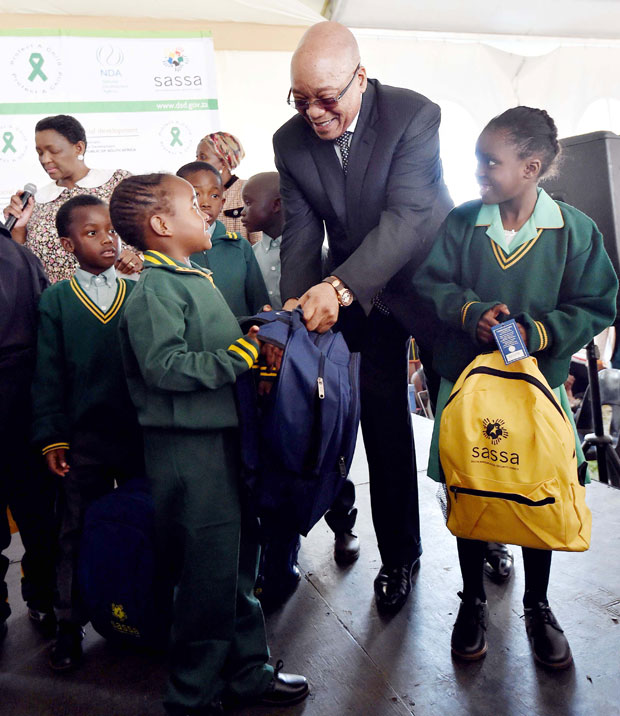 The Community Survey tells us educational enrolment has been consistently high among children aged 7 to 15 years. In the age bracket of 5 to 9 years, enrolments for five-year-olds stand at 91 percent in 2016 – four times what it was 20 years ago (in 1996).
The number of people who told StatsSA that they had no schooling went down from 3,7 million in 1996 to 2,3 million in 2016. Similarly, the number of people who completed a bachelor's degree over the same period grew from 410 686 in 1996 to 1,2 million in 2016.
People who have completed secondary school education have more than tripled between 1996 and 2016 from 3,5 million to 11,9 million.
These are achievements of which all South Africans can be proud. These are achievements that prove the progress we can make when we work together for the development of our society.
As I move around the country and I see these achievements for myself, I am also constantly reminded that we still have some way to go to bring education, municipal services and other socio-economic benefits to each and every person, household or community.
As government, we are committed to working harder day by day and year by year to bring opportunities and services to all South Africans so that we can rid our country of poverty, unemployment and inequality.
What we have achieved to date, should give hope to those who don't fully enjoy the better life of which we always speak, that this better life will indeed reach them soon.
What we have achieved to date, should also inspire those South Africans who already enjoy a better life, to value and protect what they have.
It therefore saddens me, government and the majority of peace-loving, law-abiding many members of our communities when we see random destruction, theft or vandalism of infrastructure.
Government builds infrastructure in order to improve the quality of life. The private sector also builds infrastructure to ensure access nearer our homes, for example the shopping malls. If people burn these public amenities, it means that as South Africans we are taking the country backwards.
Members of the community must not allow criminal elements to destroy the march towards a better life.
We are working hard as government to invite investors to the country, and also to encourage domestic industries to invest further in the country. We need these investments as they will help us to create jobs.
The anarchy and destruction of property does not help this campaign of attracting investors at all, and in fact, it is making the efforts of creating jobs much more difficult.
We urge all our communities to unite against criminal elements who destroy property. If people are unhappy about a decision of government or a political party, they should use proper channels to voice these disagreements. We live in a democracy.
On August 3, all of us have an opportunity once again to be part of strengthening our democracy at the local level by choosing candidates we believe will help us realise a better life in our homes, streets and communities.
We must use our right to choose and respect the rights of those who make different choices.