Local government
It's all systems go for the upcoming Municipal Elections.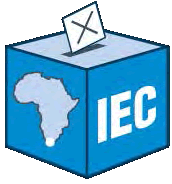 The Department of Cooperative Governance and Traditional Affairs (CoGTA) and Independent Electoral Commission (IEC) are ready for the Municipal Elections, said Minister Des van Rooyen.
The IEC and all other stakeholders are working around the clock to ensure that the elections are held in a peaceful, free and fair environment, he added.
Speaking on the implications of the recent Constitutional Court ruling pertaining to the voters' roll, the Minister said all will be done to ensure that the IEC complies with the court judgment "holistically".
On 14 June, the court ruled that Municipal Elections can go ahead on 3 August without a complete voters' roll.
However, the court gave the IEC 18 months to fix the defects and obtain the outstanding addresses of millions of registered voters. Minister Van Rooyen said government will help the IEC to roll out a massive campaign to comply with the order before the deadline.
"The IEC, working together with the Inter-Ministerial Committee that has been established to deal with elections, will have to make sure there is … full compliance."
The Minister also urged South Africans not to resort to violence in the lead up to the elections, saying any form of violence and intimidation was unacceptable.  
 The wave of violent protests is also worrying us. We are calling on our people to exercise peaceful ways of resolving their disputes. We condemn all forms of violence linked to the elections".
He pointed out that it is not only the role of the IEC to ensure that the environment is conducive for free and fair elections.
"We all have to play a part. All political parties signed a code of conduct and they need to adhere to it. All of us as stakeholders must play our part", said the Minister.