written by Janine Arcangeli
South Africa and Poland have started negotiations regarding agriculture which are expected to benefit both countries.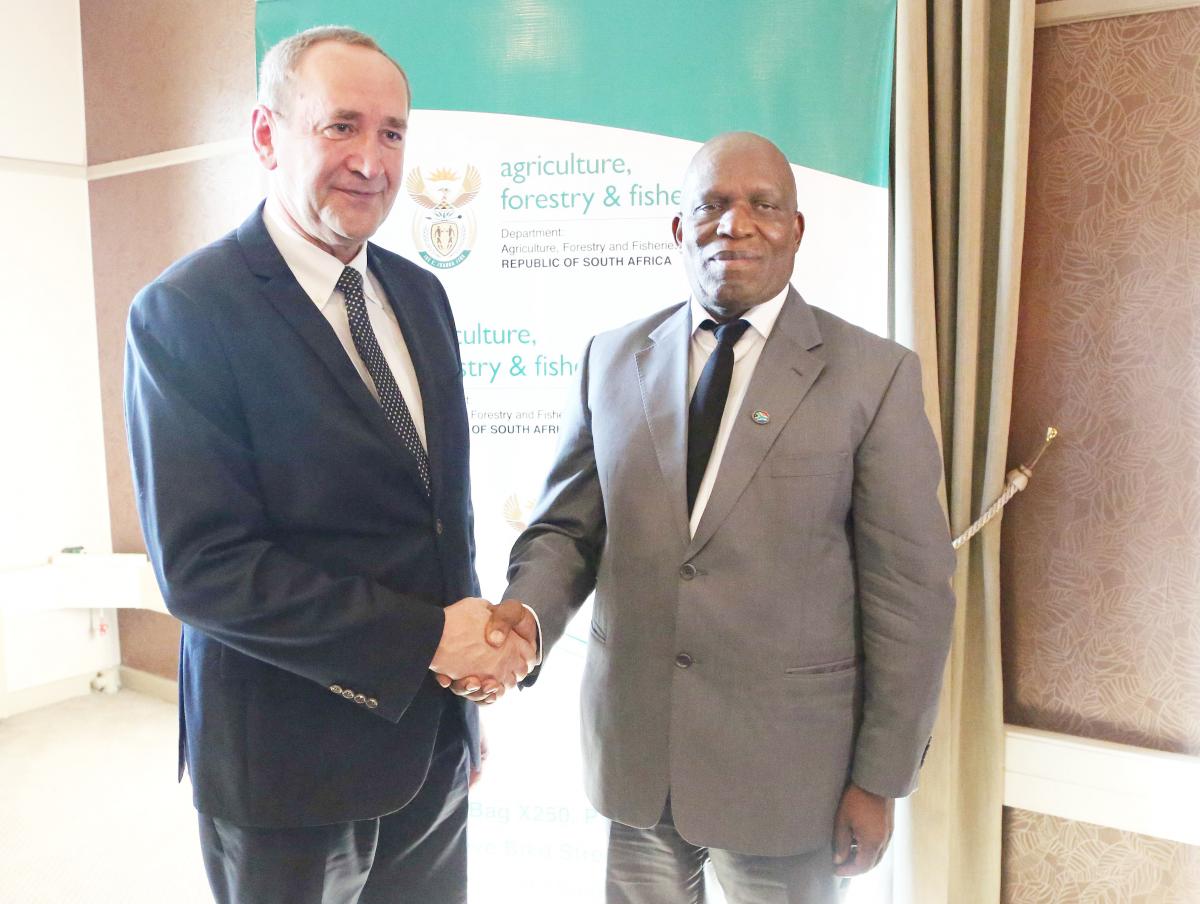 Minister of Agriculture, Forestry and Fisheries Senzeni Zokwana recently met with Poland's Deputy Minister of Agriculture and Rural Development Jacek Bogucki.
The bilateral meeting was aimed at starting discussions towards agreements on cooperation in the field of agriculture between the two countries.
There are no agreements in place in this field at the moment.
"Poland is one of Europe's major players in agriculture and strengthening cooperation between the countries will benefit both," said the department in a statement.
The discussions were expected to focus on how bilateral agricultural trade could be strengthened as well as on potential cooperation with regard to agro-processing, research, vocational technical training in agriculture, forestry and fisheries and aquaculture.
"The National Development Plan and New Growth Path highlight the importance of skills development. In order for the agricultural sector to grow, extensive research and skills development together with increased trade, need to be prioritised and that can be achieved through cooperation with other countries," said the department.