Government is set to spend R1.5 billion to bring water to the people of the Eastern Cape with six different projects worth millions.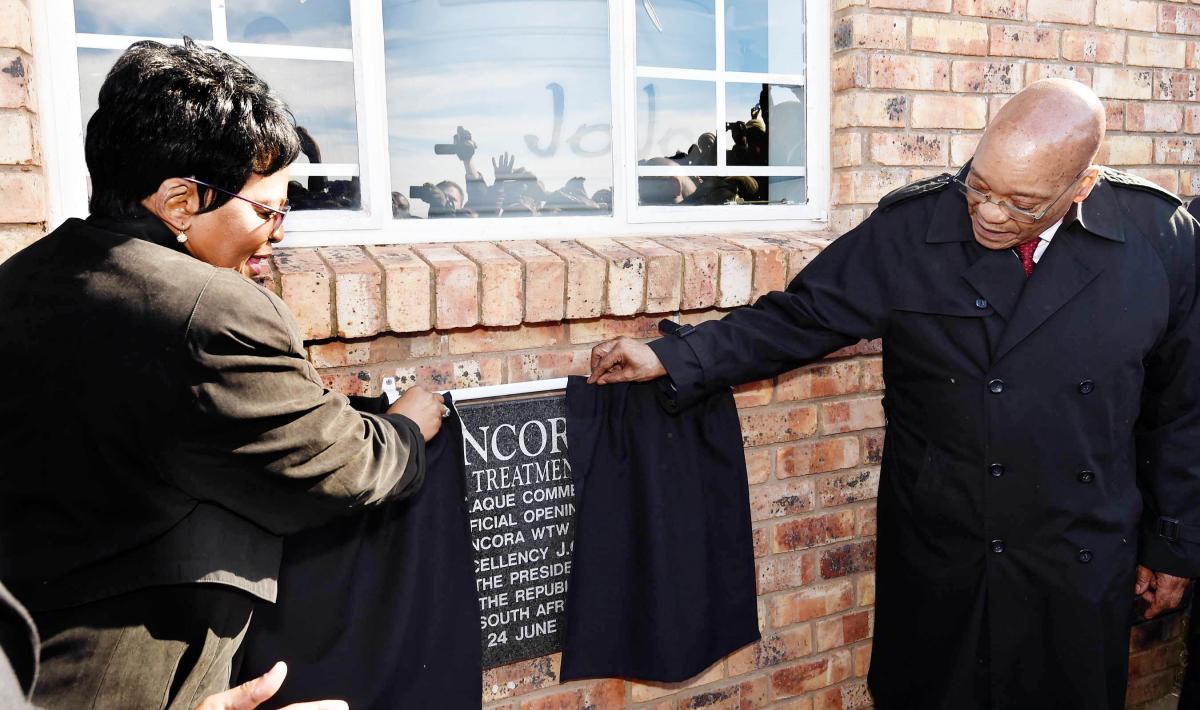 President Jacob Zuma launched the R345 million Ncorha Bulk Water Project in the Chris Hani District Municipality's Bhanti village recently.
The President said the Ncorha project alone would immediately benefit 29 villages in the district municipality by bringing them tap water for the first time.
To date R229 million has been spent on the project, said the President.
The Ncorha project draws raw water supply from the Ncorha and Lubisi dams, then it is purified at two water treatment works near the respective dams. The total estimated completion cost of the whole project is R345 million, said President Zuma.
"As government continues to invest in major infrastructure developments in the Chris Hani District Municipality, the Department of Water and Sanitation's Regional Bulk Infrastructure Grant programme will over time spend R1.5 billion on six projects. A total of R770 million has been spent to date," said President Zuma.
The Ncorha and Lubisi dams, built in the 1970s under the homeland system, were meant solely for irrigation and did not benefit the people who lived close by, despite their area having good natural water sources.
"The advent of the Ncorha Bulk Water Project will ensure that the targeted categories of consumers to be supplied with potable water are domestic water users throughout the Intsika Yethu Local Municipality, and commercial and institutional users within the towns of Cala and Indwe," said President Zuma.
The Ncorha scheme is set to double its capacity, allowing it to deliver 10 megalitres a day and supply water to 13 802 households, which translates to around 75 910 people in 97 villages.
"The Ncorha treatment plant delivers five megalitres per day and major bulk infrastructure is in place. As a result, 29 villages are immediately benefitting whilst further extensions are being implemented," said President Zuma.
"The collective expenditure on all the contracts within the [Ncorha] scheme to date is R229 million and the total estimated cost on completion of the whole project is R354-million," President Zuma said.