When the time came for Grade 10 learners to choose their subjects, agricultural science was never popular among learners at Sekgosese Secondary School in Limpopo.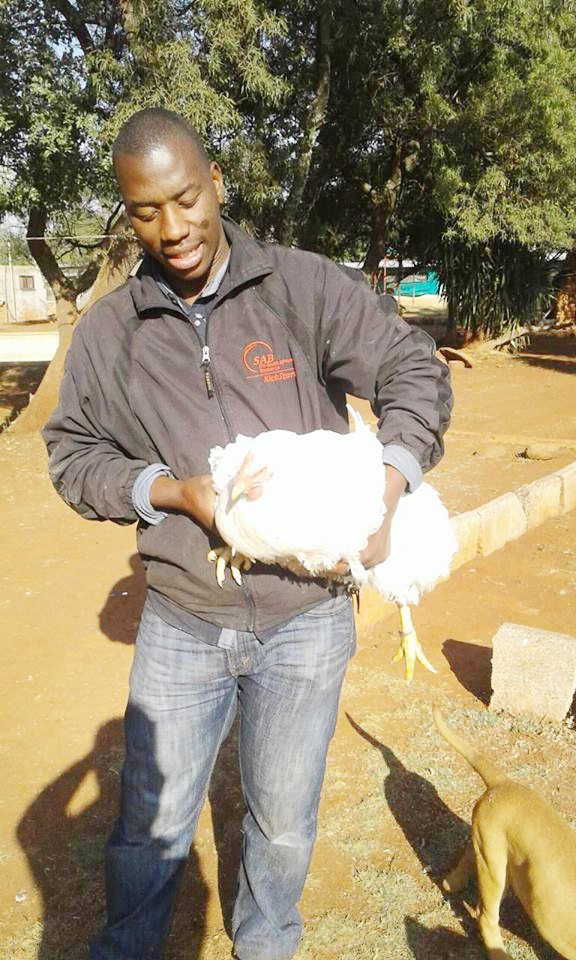 But for one learner, the subject stood out as a field with much opportunity.
"My teachers at the time tried to persuade me to study Physical Science and Mathematics because I was among the bright students, so I'm told. But I told them that I want to do agriculture. I had already seen potential in the sector and I knew that one could make a living from it," says Clement Pilusa, who at 27, is running two successful poultry farms in Pretoria.
He is currently leasing 50 hectares of land in Onderstepoort Plaas, which he uses for chicken production.
The other poultry farm is in Stinkwater, near Hammanskraal, and it is used for broiler chicken production. The land belongs to the Tshwane Municipality.
When he completed matric, Pilusa registered at the Tshwane University of Technology, where he studied towards a Diploma in Agriculture Development and Extension.
"Agriculture was my first choice and my second choice. When other students were looking for internships during our final year, I looked for land to lease."
When he finally found a piece of land to lease from a family in the North West, he started his farming and fresh produce business, growing vegetables.
A year later, the Tshwane Municipality offered Pilusa and his partner land to use and that's when the love for poultry farming started.
His major break came in 2015 when he was named winner of the South African Breweries' (SAB) youth entrepreneurship development programme, the SAB Kick-start competition, and walked away with a grant of R500 000.
The cash prize enabled Pilusa to lease the land in Pretoria North and allowed him to triple his turn over.
"The business is growing. Back then we were able to sell 1 500 chickens in two months, but now in a month we are able to sell over 4 000."
Pilusa's business has not only created jobs for local people, but has made a difference to many families.
He also offers internships for TUT students. Two students are placed on each farm, where they do experiential learning.
"We've decided to assist students because some of them stay at home for six months trying to get a farm to do practicals and that delays their graduation. We've also decided to give back to the community by going out to local secondary schools creating agriculture awareness," says Pilusa.