The recently launched water project in the Chris Hani District Municipality's Bhanti village in the Eastern Cape will bring relief to community members in the area.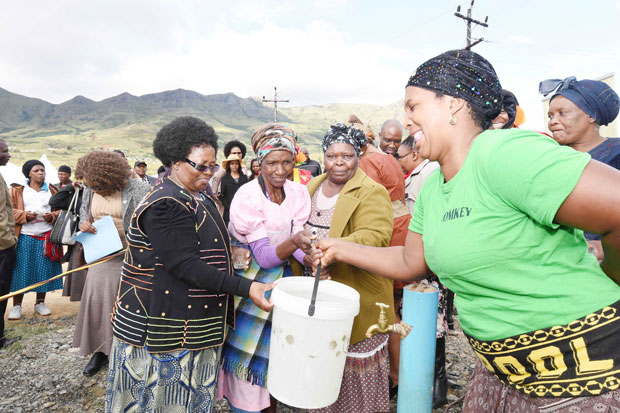 Speaking at the launch of the R345 million Ncorha Bulk Water Project, local chief Johnson Mbawuli (Jongumhlaba) said the project was exciting.
Chief Mbawuli said when he was first approached by the municipality he gladly gave the go-ahead for the land to be used for the project.
"This is very exciting because we have plenty of water in rivers in our land, but people walk up to 3 km or more to fetch it. I personally walk 1.2 km to fetch water. So when this project starts, it will lighten the load for our people in this municipality and other local municipalities.
Elderly community member Nokhwezi Gxilishe said: "We are happy because we are no longer going to fetch water from rivers. There will be a big difference in our lives. It is very daunting to have to fetch water from the river at my age."