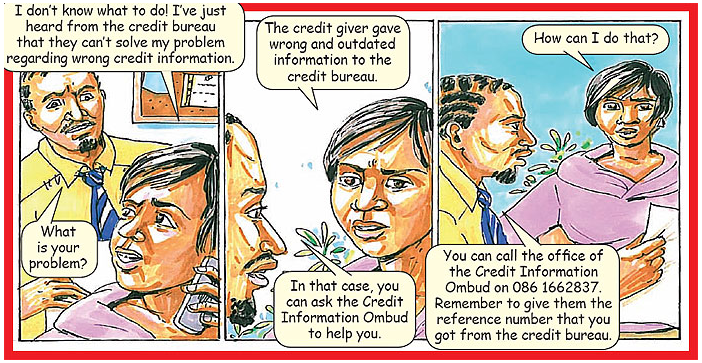 Do you have a problem with your credit profile, or with wrong information on the credit giver's records? Have you tried to solve the problem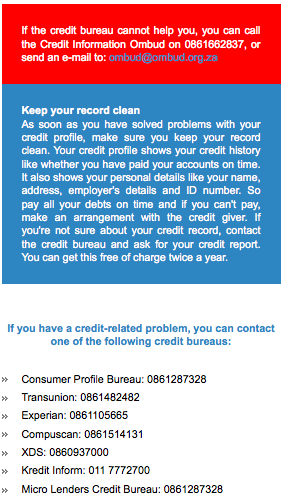 without success? Don't give up - there is a way out.
If you have a problem with your credit profile or if you have been wrongfully blacklisted, you can get help from the Credit Information Ombud free of charge.
Reference number
Getting help from the Credit In-formation Ombud is one way of making sure that you start this year on a good credit note. But remember, the Credit Information Ombud can only help you after you have tried to solve your problem with the credit bureau first.
When you go to the Credit Information Ombud, you must use the same reference number you got when you reported the problem to the credit bureau.
The Credit Information Ombud can help you if:
wrong default information is listed on your name. (Defaulting means failing to pay your debts as agreed with the credit giver).
the credit information listed on your name is not complete;
the credit information listed on your name is outdated;
the credit giver has given incorrect information to the credit bureaus;
the credit giver did not let you know that they would be listing you negatively;
you defaulted on your debt through no fault of your own and you have since improved your credit profile;
you were listed more than once for the same debt;
you have been listed as a result of identity theft; or
you have been listed due to a service dispute.
The Act also says that credit-givers must give people 20 working days before they can be blacklisted at the credit bureau.
- Muzi Mkhwanazi