There are 23 million South Africans registered to vote in the provincial and general elections set for 22 April 2009. This number, says the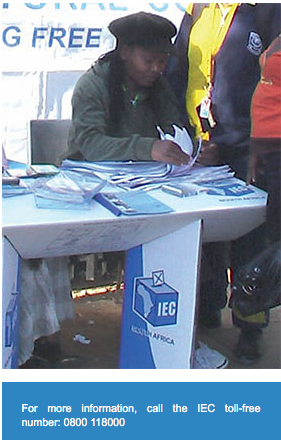 Independent Electoral Commission, exceeds the target it had set itself of registered South Africans listed on the voters roll.
The final registration weekend has led to a 3,16 million increase in the number of registered voters. The voter's roll now contains the names of just more than 23 million voters.
A total of 1 508 642 new registrations were recorded over the last registration weekend. Of these, 78,3 per cent were from South Africans younger than 30 years old. A further 1 653 216 voters corrected their details or re-registered in a new voting district.
- BuaNews