In 2008, the National Youth Commission launched Youth Development Month, under the theme "Entrenching democracy: All youth to the polls."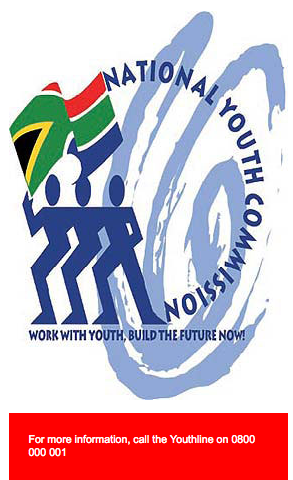 This followed the "ID Urself" campaign. The campaign was run as a partnership between government and other partners to encourage young people to get their identity documents (IDs).
Promoting democracy
It is in this same spirit that the Youth Commission encourages young people to make use of their right and responsibility to cast their vote in the upcoming elections.
Young people are our leaders of the future and by voting they are helping to shape the future. Using their right to vote also means that young people use the opportunity to play an active role in promoting democracy.
Youth Development Agency
Government is in the process of establishing a National Youth Development Agency (NYDA). The aim of the agency is to respond quickly and effectively to the overall needs of young people and the challenges they face.
Voice is heard
It was encouraging that many youth registered to vote. But is important that they should follow this through and go to the polls and entrench democracy. This will ensure that the voice of young people is raised and heard.