Written by Mbulelo Baloyi
Sport and Recreation
The Sport and Recreation Department aims to use sport, particularly football, to teach life skills to young people and also to help prevent violence and HIV and AIDS. The Department has partnered with the German Government on a programme called Youth Development Against Violence Through Sport (YDVS).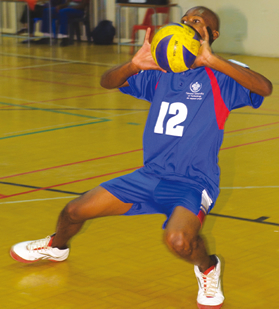 The main goal of the programme is to contribute to the prevention of violence and HIV-AIDS in South Africa.
The programme will target girls and boys of school-going age (up to 18, and in some cases up to 20 years of age) living in disadvantaged urban and rural communities.
European Union
The Sport and Recreation Department will be working with municipalities all over the country through the Cooperative Governance and Traditional Affairs Department.
The German government donated about R15 million. Municipalities that have the powers and functions regarding local sport facilities will be given grants from this donation.
Sport and Recreation Minister Fikile Mbalula said the German funding showed that the development of sport and recreation in South Africa did not rely on taxpayer funding.
Mbalula said his department would maintain and strengthen its relations with the European Union (EU) and the German Government.
As a result of these relations, said Mbalula, the Department will receive a total amount of more than R62 million during this financial year. The money will be used for Youth Development through Football and the YSDV.
Minister Mbalula said the absence of sport and recreation facilities in some South African schools and communities could no longer be tolerated.
He added that the department had to break the backlog in sporting infrastructure particularly in disadvantaged communities.
Reviving school sport
The Minister said his department started talks with the Department of Human Settlement, as well as the Department of Cooperative Governance to redirect Municipal Infrastructure Grant (MIG) funds to Sport and Recreation to help fund sport and recreation facilities at schools and communities.
"In addition, we are finalising a working agreement with the Department of Basic Education as our immediate task to revive school sport, particularly in rural areas and townships," he said.
"We believe the future of our youth lies in positioning schools as nurseries for talented and professional sportspersons."
For more information, call Sport and Recreation South Africa: 012 304 5000