Written by Samona Murugan
International relations
A strong warning has gone out to criminals who commit crimes in South Africa and escape to China as a hideout or vice versa. This follows a new partnership between police in the two countries to reinforce cooperation on security matters between the two countries.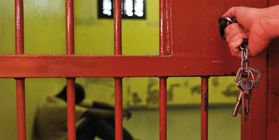 Discussions aimed at strengthening cooperation in dealing with crime and crime syndicates between South Africa and China were held in Pretoria recently between Deputy Minister of Police Ms Maggie Sotyu and her Chinese counterpart, Vice Minister of Public Security Mr Zhang Xinfeng. 
Trans-national crimes
Both ministries have committed themselves to strengthening cooperation in combating trans-national crimes and to take all necessary measures within their territories to ensure the safety of institutions and people from both countries.
The ministers agreed that the protection of such rights was fundamental to the wellbeing and social and economic development of their people. 
Deputy Minister Sotyu said government was concerned that the networks of crime had grown across national boundaries. The Ministry of Police therefore remained committed to providing China with any assistance with investigations and handover of crime suspects, she said.
Information sharing
The ministry is also committed to co-operate with China to improve exchange of intelligence and information sharing.  These would include ways to combat terrorist activities, drug trafficking, illegal immigration, money laundering, arms smuggling and human trafficking, especially involving women and children.