Written by Mduduzi Tshabangu
International relations
The 2nd Regional Conference on Energy and Nuclear Power in Africa took place in Cape Town on 30 and 31 May. Hosted by the Department of Energy and the International Atomic Energy Agency (IAEA), the conference was an opportunity for African member states to present and discuss the role of nuclear power in meeting Africa's future energy needs. It included presentations of lessons learned from nuclear power countries.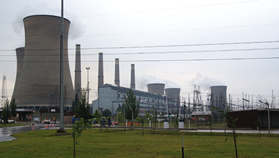 Most people in Africa do not have access to electricity and many fall ill due to unsafe energy supplies. It is therefore vital for African states to work together in finding solutions to generate more energy that is safe and accessible to all.
Several electricity-generation projects for both coal-fired power stations and hydro energy, are planned or under construction in Africa. Working together to develop these, will not only ensure economic growth on the continent, but will also improve the lives of Africa's people.
"We have been working together in the past, since the first regional conference in Cairo, Egypt, two years ago, and are continuing to do so today," said Minister of Energy Ms Dipuo Peters at the opening of the regional conference. Among other things, the conference looked at ways in which the IAEA will support the introduction of nuclear power into developing countries.
Integrated resource plan
While nuclear and renewable energy will make an important contribution to the planned mix of energy generation in South Africa, it is not a quick-fix solution, but a long-term method to address the energy challenge, Peters said.
South Africa has a balanced energy mix. The different energy sources are not competing, but are rather supportive of each other since none of them on their own can meet the electricity needs of the country.
To this end, the country's Integrated Resource Plan (IRP), which addresses the electricity generation mix for the next 20 years, was lauched in May. "This is a balanced plan that seeks to responsibly use energy sources available to us including gas, biomass, nuclear, coal and imported sources," the Minister said.