Written by Noluthando Mkhize
South Africans can now take full advantage of the country's justice system thanks to government's initiatives to make legal services more freely available.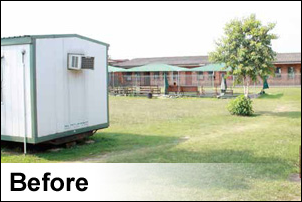 These efforts include the building of new courts, the revamping of existing ones and the re-introduction of sexual offences courts.
One of the challenges that the Department of Justice inherited in 1994, was the limited access to justice experienced by the poor and those in rural areas.
To address this challenge, the department has built 43 new courts. In addition, 24 branch courts have been revamped and the remaining 65 branch courts and 230 periodical courts are scheduled for rehabilitation.
Another six new courts are planned for construction over the next three years.
According to the Twenty Year Review released by the Presidency, 283 small claims courts have been established throughout the country.
"The goal is to establish one in every district. New court buildings have been built in previously disadvantaged communities," the review adds.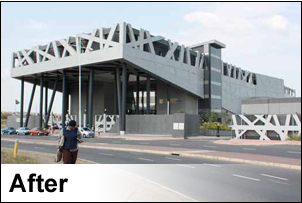 In 2013, Justice Minister Jeff Radebe announced that 22 sexual offences courts were to be re-introduced by the end of the 2014 and up to 57 sexual offences courts would be operational countrywide within in the next three years.
Sexual offences courts were first introduced in 1993 and by the end of 2005 there were 74 sexual offences courts countrywide. However, these courts were phased out over the years because of budget constraints but are now being re-introduced.
Over time, government has also introduced measures to ensure that those who can not afford legal representation are still able to access it. Affordable legal representation is a critical and integral part of access to justice.
"Legal Aid South Africa was established to provide legal aid services to the poor in both criminal and civil matters. It currently provides service through its 64 justice centres, 64 satellite offices and 13 High Court units, established throughout the country. These centres provide general legal advice through Legal Aid South Africa's professional and paralegal staff," says the review.