The Medupi power station will be world's fourth largest coal power station and will be the largest dry-cooled power station in the world.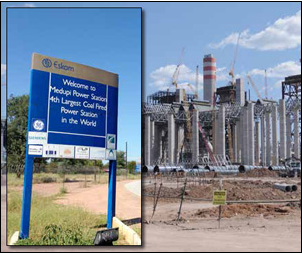 But residents of Lephalale don't have to wait for the completion of the project to enjoy the benefits of having a power station of this magnitude in their town.
The Medupi Legacy Project is already leaving a lasting legacy and making a difference in the lives of people in and around Lephalale.
As part of its corporate social responsibility initiatives, Eskom introduced the Medupi Legacy Project, which is empowering Medupi employees and the people of Lephalale.
Elements of the project include financial literacy courses, further education and training courses and small, medium and micro enterprise skills development. With regards to enterprise development, Eskom identifies potential local contractors and provides them with the knowledge they need to set up and develop their own businesses.
So far, the programme has trained approximately 3 000 employees in various trades such as boiler making, coded welding and engineering.
The aim of the programme is to have a large number of skilled people who are employable within the Lephalale municipal areas after the construction of Medupi is complete.
Medupi's general manager Roman Crooks says the programme has created sustainable livelihoods for the locals.
"It is part of our policy and strategy as Eskom to create a sustainable foundation for the locals. We don't do things for people, we do it with them and we believe equipping businesses with the necessary knowledge to compete successfully in the business world will have a ripple effect on South Africa's economy."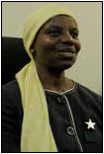 One of the beneficiaries of the programme is Mumsy Swanepoel. She attended Eskom's eight month long course designed to equip locals with skills to open their own businesses.
"The course was fantastic. I thoroughly enjoyed it and I now apply what I learnt on a daily basis in my business. With the knowledge I gained, I am now running my business professionally and efficiently and it has also helped me secure more contracts than ever before," says Swanepoel.
She owns and runs a security company, guesthouse and lodge that provides accommodation for Eskom employees.
Her businesses employ 750 people from Lephalale, White River and Bushbuckridge. As a beneficiary of a skills development programme, Swanepoel has pledged to send some of her employees on training programmes. So far, four of her employees have undergone training in human resources and attended managerial courses.