Before 1994, apartheid, colonialism, cultural and religious practices in South Africa promoted the oppression of women.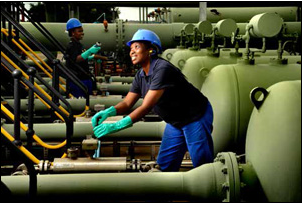 According to the Twenty Year Review, the apartheid regime reinforced discrimination based on gender and introduced policies and laws that oppressed women.
Fast forward to 2014, South African women are in a better position than they were in before 1994 and they have a good story to tell. One element of that story is the positions held by women in provincial and national government and the public service.
"Overall, national and provincial government combined employed 1.3 million people by the end of 2011/12. Of these, 57 per cent were female and 43 per cent male. Furthermore, 80 per cent were African, 9 per cent white, 8 per cent coloured and 3 per cent Asian," the review adds.
Currently, out of the nine premiers five are women, outnumbering their male counterparts.
Women have also made progress in other areas.
"Before 1994, women were mainly confined to magistrate positions in the judiciary. No black woman held a judge position. Since 1994 there have been increasing numbers of women judges in the judiciary, with two women occupying seats at the Constitutional Court.
"However, in the private sector, the country remains challenged by the relatively low representation of women in corporate boards and as chairs and CEOs," reads the review.
South African women have also been appointed to leadership positions across the world.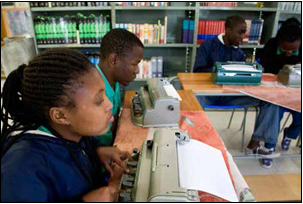 Former Minister of Home Affairs Nkosazana Dlamini Zuma is currently flying the South African flag as the African Union Commission Chairperson while former Deputy President Phumzile Mlambo-Ngcuka is the current Executive Director of UN Women.
Locally, women are also benefiting from increased access to basic services at a household level, which is having a positive outcome on their families.
"Before 1994, women were not allowed to legally buy or own a home and land. The amended Divorce Act protects women's property rights in cases of divorce and the amended Customary Marriage Act (2000) recognises customary marriages in favour of women, especially with regards to inheritance. Women are now also able to obtain a mortgage," according to the review.
Government took women's issues seriously from as back as 1997 by establishing institutions to promote gender equality. Three years into democracy, government established Office on the Status of Women (OSW) and in the same year Parliament passed legislation to establish the Commission on Gender Equality (CGE).
The commission was established as one of the Chapter 9 institutions with the responsibility to monitor, evaluate research, investigate complaints and conduct public awareness and education on women's rights and gender quality.
The commission also aims to transform society by "exposing gender discrimination in laws, policies and practices; advocating changes in sexist attitudes and gender stereotypes; and instilling respect for women's rights as human rights".
Although the commission acts in the interests of women generally, it pays particular attention to the most disadvantaged women, those living in rural and peri-urban areas, on farms and in domestic work.
People with disabilities
Over 20 years ago, democratic South Africa, inherited a society with widespread ignorance and prejudice towards people with disabilities.
People with disabilities faced a number of obstacles in accessing basic services, with facilities such as schools and places of employment separating children and adults with disabilities from their peers.
"During the pre-1994 negotiation process, it was agreed that self-representation - the right of disabled people to speak for themselves in all matters affecting their lives, and mainstreaming disability across government machinery – were non-negotiable," the review notes.
The Integrated National Disability Strategy in 1997, proved to be a historical milestone in the fight to promote the rights of people with disabilities by guiding the formulation of policies and programmes aimed at advancing their rights.
Services ranging from free health care, social assistance and inclusive education, targeting both adults and children with disabilities, opened up access to opportunities. In 2009, President Jacob Zuma announced that a new department would be established. During that announcement, he emphasised the need for equity and access to development opportunities for the vulnerable groups in our society.
The announcement gave birth to the Department of Women, Children and People with Disabilities.
The department was given the mandate of promoting, facilitating, coordinating and monitoring the realisation of the rights of women, children and people with disabilities.
Government has also made strides in making access to education for children with disabilities a reality. "Access to special schools for children with disabilities has improved, with the number of public special schools increasing from 375 to 423 from 2002–2011," notes the review.
Though progress has been made, a large percentage of children with disabilities are still not accessing formal education, either through special schools or mainstream education.
Progress has also been made in the workplace.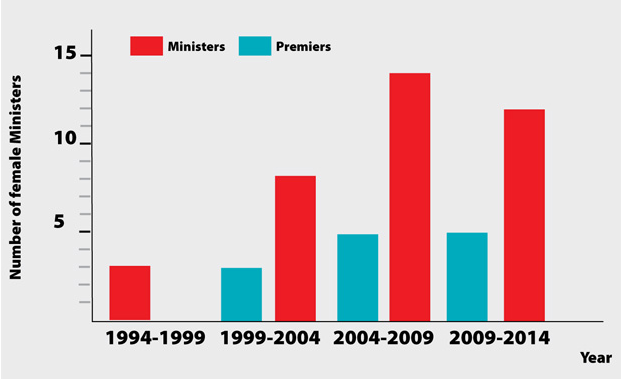 "In the workplace, employment equity and protection of workers from an unsafe work environment that could lead to illness and disability is ensured through effective legislation.
"Access to learnership programmes targeting youth with disabilities has promoted skills development and further raised awareness of disability," explains the review.
While major strides have been made to include people with disabilities in the mainstream, much still remains to be done to address discriminatory attitudes, inaccessible public transport systems, barriers in the built environment that may prevent people with disabilities from accessing services, lack of access to communication and information, as well as poor enforcement of key legislation impacting on disability.
To address these challenges, the NDP includes plans to increase access to services, particularly quality education and employment, for people with disabilities.
Vulnerable groups
To address children's vulnerability, the democratic state is focusing on improving the poor living conditions and inequalities experienced by the majority of children marginalised by apartheid policies.
"In collaboration with civil society, the state and civil society have introduced programmes focusing on children's rights to health, nutrition, early childhood development, education, and safety and protection," says the review.
It also notes a reduction in child poverty. "Consequently, there has been a reduction in child poverty as well as an improvement in the living conditions of black, rural and girl children, and children living in poverty."