Youth matters
It was their night - a time to be recognised, lauded, waited upon and thanked by a Minister and her deputy for carrying a burden which children usually don't - that of raising their siblings after their parents had died.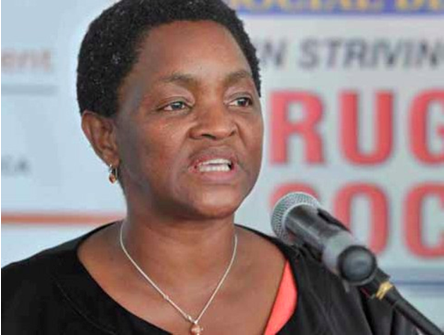 Flown in from all parts of South Africa to attend a dinner recently held in their honour, they listened intently in the heart of Cape Town, at an upmarket hotel as their hosts, Social Development Minister Bathabile Dlamini and her deputy Maria Ntuli, praised them for selflessly taking up the roles and duties of parents no longer alive.
John Sikhumbuzo is one of those children who heads a household in South Africa. Accurate statistics on exactly how many children have been thrust into these positions by circumstances beyond their control are hard to come by. However, the Department of Social Development will soon start a national campaign to compile a register of child-headed households.
Only 18 himself, John recalled that he became a "parent" to his 16-year-old sister Sindile on 25 February 2011, when his mother Charlotte died. His father passed away when he was much younger.
"There was no one else to look after her. We still live in the house that belonged to my mother. I cook our food. I do the washing. Sometimes Sindile helps," said the Grade 10 Khula Senior Secondary School pupil.
The brother and sister live in Mpumalanga and flew to Cape Town - their first time on an airplane.
"I was a little scared to fly. Now I feel good. I am enjoying being here," said the youngster, who wants to be an engineer.
Seventeen-year-old Robert Mathenja raises his 15-year-old sister Thandi. He's been doing it for the past year. Their parents died in quick succession of each other in 2003. An older sister looked after them until a year ago when she moved out, leaving Robert in charge of parenting Thandi.
"This is my first year of looking after her. The responsibility is on me. It makes me a man," said Robert, who dreams of becoming a traffic officer.
Robert is also a first-time flyer. "It was a good experience."
Robert, Thandi, John and Sindile receive social grants from government. They are among the thousands of children assisted by the state every month.
Minister Dlamini told the children she did not want them to fall through the cracks.
"You must know that the sky is the limit. South Africa expects a lot from you. You must keep this in mind on a daily basis," she said.
Looking at the children who were running households made the Minister recall her child- hood.
"When you grow up you are also taught how to put Vaseline on your face, how to use roll-on. You are also taught not to get a shock when you become a woman. I know that you miss these things. I used to fight with my mother when she (taught me these things). Raising children is a big responsibility. I really respect you for who you are," Minister Dlamini said.
She urged the children not to "allow anyone to judge you. You must always try to move forward steadily".
Deputy Minister Ntuli talked about her child- hood, living on a farm and being raised by her mother.
"I grew up in a situation where one had to go to school for six months and work for six months. When I talk about suffering as a child, I know what I'm talking about. I know what it is to go to school without shoes in winter. I know how it is to sleep without food and … without a blanket," she said.
At the age of 14, Deputy Minister Ntuli resolved that she would become somebody one day.
Now aged 73, she said she had arrived at South Africa's first democratically elected Parliament in 1994 without a matric certificate. But she applied her mind since then to acquire four degrees and is still studying.
"You are not cursed because you don't have parents. Remember you were born for great- ness. You were born for success. Don't allow anybody to say 'ag shame' to you. There is a future for you. You are going to be somebody. You are our future leaders. All of you seated here must remember, it's education first," she said.
Minister Dlamini recently tabled her department's R120 billion budget. A total of R113 billion will go towards the payment of social assistance grants.
More than 16 million South Africans receive social assistance from the government, 11 million of these children.
By putting money directly into the hands of the poor, Minister Dlamini said government had improved the lives of South African children in areas such as nutrition, better education outcomes, health care and job-seeking behaviour.