Youth matters
Young people from the community of Bredasdorp will benefit from a multi-million rand skills development project in memory of murdered teenager Anene Booysen.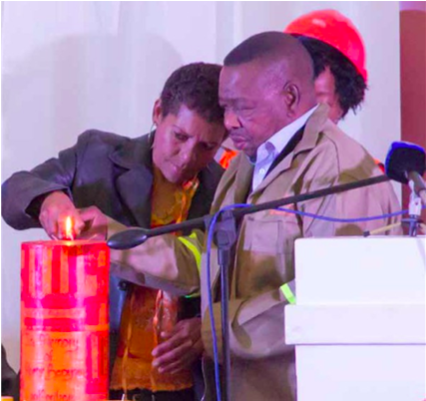 The R10 million construction, skills, development and job creation project has been launched in memory of the 17-year-old who was found by a security guard after she had been gang- raped and mutilated at a construction site in her hometown of Bredasdorp in the Western Cape.
The project was launched through a partnership between the Department of Higher Education and Training (DHET), the Construction Sector Education and Training Authority (Seta) and the Cape Agulhas Municipality. It is aimed at helping tackle the high unemployment and poverty rate in the area and hopes to uplift the lives of the local communities.
The R10 million project aims to:
Empower the women of the area by developing and improving their skills.
Address violence against women and children.
Develop and provide unemployed individuals, including the youth of the area, with specific skills to ensure that they become more employable or start their own businesses.
Create job opportunities for unemployed individuals.
Improve the skills of municipal workers.
Build and sustain a skills development centre for the community.
Speaking at the launch of the project recently, Higher Education and Training Minister Blade Nzimande, acknowledged Booysen's contribution to the community.
"She was actively contributing to ensuring a better life for herself and her family through working on that construction site. To some this intervention may be viewed as a mere commemoration, however as government, we regard it as another intervention in empowering and uplifting this community."
According to Minister Nzimande, 675 young people will be trained in different programmes. When their training is complete, they will participate in various community projects.
Each trainee will receive a monthly stipend of about R1 500 and the training will last for a minimum of nine months to a maximum of 12 months, depending on the field of training.
The Minister also announced that DHET would be offering five full bursaries to study at the local Boland Further Education and Training College and another five for university study to the top performers in the 2013 matric exams.
In addition, Construction Seta also matched the DHET's offer, announcing that it would also award five full bursaries for students to study at the Boland FET College and another five for students to study at university.