International relations
South Africa and Nigeria have agreed to strengthen their diplomatic, trade and tourism ties.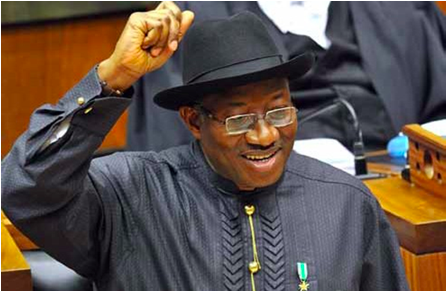 Relations between the two African giants have warmed up following state visits, first by President Jacob Zuma to Nigeria in April and then a return visit by Nigeria's President Goodluck Jonathan to South Africa in May.
The talks resulted in the two countries signing agreements in the areas of defence cooperation, waiver of visas on diplomatic and official passports, cooperation in the legal field, oil and gas, geology, mining and mineral processing, and metallurgy.
The two countries also agreed to cooperate in advancing women and child development, power sector development, field environment, and information and communication technology. Following the agreement to boost tourism links, South Africa will be opening up a tourism office in Lagos.
In January, the South African Institute of Professional Accountants signed a memorandum of understanding with the Council for the Association of National Accountants of Nigeria. This agreement allows South African accountants to work in Nigeria and Nigerian accountants to practise in South Africa.
With a population estimated at over 167 million by its National Population Commission, Nigeria is the most populous country in Africa.
South Africa is the richest country in Africa. But with Nigeria's annual growth rate for 2013 expected to be 7 per cent, it may outgrow South Africa's economy as early as next year.
President Zuma said over 100 South African companies are already doing business in Nigeria. Many of these companies have invested in the sectors of communications, engineering, construction, media, banking, retail, hospitality, oil and gas exploration and services, he added.
Addressing the South Africa-Nigeria Business Forum, the President urged South Africans to look to Nigeria for business opportunities. "I would also like to urge Nigerians to take advantage of the trade and investment opportunities that are present in South Africa and what this country has to offer."
President Jonathan said his country was ready to strengthen the historical ties it has with South Africa. In his first visit to the country, President Jonathan said Nigerians and South Africans forged good relations during the struggle against apartheid.
"The role played by individual nations, including my country Nigeria, in the struggle for the emergence of a new South Africa that is non-racial, independent and democratic is already part of the special linkages between our two countries."
In his address to the South African Parliament, President Jonathan said that the two countries would play a critical a role in the revival of African economies.
"South Africa and Nigeria, with our robust economies and large markets, are well placed to accelerate the emergence of this renaissance [in] Africa."
President Jonathan said it was essential that Africa's two biggest economies work together for the advancement of the continent.