Infrastructure
The upgrade of the Mthatha Airport is almost complete and flights will soon land and take off from the facility, reviving the area's economy.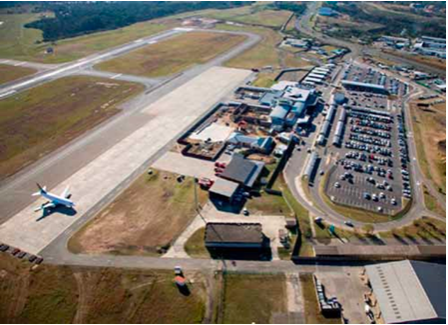 With the runway 100 per cent complete and the airport terminal 25 per cent complete, the Eastern Cape government is confident that the airport will attract traffic and stimulate economic growth.
Upgrades to the airport, which began in January 2011, are expected to be finalised before the end of this year.
It cost government R120 million to rebuild the airport and about 522 jobs were created during construction.
The provincial government said that it expected the revamped airport to expand its flight destinations. With a bigger runway, the airport can now accommodate flights of all sizes.
In 2009, the area of Mthatha was declared a Rapid High Impact Presidential Intervention Node.
The intervention was intended to address infrastructure backlogs, service delivery challenges and fully revitalise Mthatha through projects such as the upgrading of the Mthatha Airport, as well as roads, water, sanitation and electricity upgrades.
In January, Minister Collins Chabane, who is responsible for Performance Monitoring and Evaluation as well as Administration, visited Mthatha to check on the progress.
He said he was encouraged with the work being done.
"However, we have noted that there are challenges in a number of areas which officials are working very hard to address. We will continue to work together with the province and the municipality to complete all outstanding work," the Minister added.
Other projects currently underway by the Eastern Cape government include the upgrading of informal settlements in Joe Slovo, Chris Hani, Mandela Park and Pholela Park.
The Waste Water Treatment Works in Mthatha is also set to undergo a major revamp. This will include the upgrading of the water-borne sewerage system in Mqanduli and bulk water infrastructure in Mthatha, Mqanduli and Coffee Bay.
The Amatola Water Board has been appointed to support the OR Tambo District Municipality with water and sanitation projects.
In addition, 41 per cent of the planned road projects such as the Ultra City to Viedgesville, Airport to Madeira, Jubilee Square, Ultra City to Mthatha River and Ugie to Langeni have been completed.
The construction of the Mthatha Dam Tourism Centre has been completed and furniture for the conference centre delivered. The Department of Environmental Affairs has approved additional funding of R9.5 million to finalise work on the site.
The Industrial Development Strategy, which is expected to be adopted by the Mayoral Committee, will further stimulate economic activity in the area.
Projects identified to support local economic development include the Kei Fresh Produce, Mqanduli Milling Plant, Ngangelizwe Transido Small Business Hub, Wool Clip and Processing, Langeni Timber Cluster Development and the Vulindlela Heights Industrial Zone/ Logistics Hub.
These infrastructure projects promise to drive economic development and position Mthatha as a key destination in the Eastern Cape.
*Ndlelantle Pinyana works for GCIS in the Eastern Cape.