When Kabelo Sebake bought a second-hand car, he thought the days of standing in long queues waiting for public transport were over.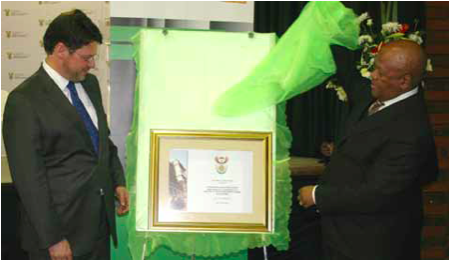 He was looking forward to an easier journey to work but the 24-year-old, from Soweto, soon had his bubble burst.
Sebake's car needed some minor maintenance, which included replacing engine parts and adjustments to get it roadworthy.
After some referrals, the cellphone technician took his car to a local mechanic who promised that the car would be good to go in less than a month.
The mechanic demanded R4 700 upfront for labour and the parts he needed to buy. A trusting Sebake paid the mechanic.
To his surprise the mechanic did not carry out the repairs within the agreed time. Seven months later his car was gathering dust at the workshop, the mechanic was avoiding him and Sebake was taking taxis again.
Devastated and humiliated, Sebake approached the mechanic for answers, which ended in a heated exchange of words.
Sebake decided to take his car back to be fixed by a different mechanic when he heard about the newly established Protea Small Claims Court in Soweto.
Armed with renewed hope and receipts for the car parts he had bought, he went to the court to seek justice.
At the court the friendly staff explained the process of filing a claim against the dodgy mechanic and helped him fill out all the necessary paperwork. A summons was issued against the mechanic and he received a subpoena to appear in court.
Recently, Sebake's case was heard in court and he was granted a court order to have his original car parts worth around R3 600 returned to him. Sebake claimed damages of more than R8 000.
The case was adjourned for more wit- nesses to give evidence before the final amount of compensation could be decided.
Without the help of the court Sebake says he would have struggled to afford a lawyer to represent him and his dispute would have taken longer to resolve.
The Protea Small Claims Court assists with civil matters or disputes of less than R12 000 and was officially launched by Justice Minister Jeff Radebe in April.
Cases can be registered between Mondays and Fridays but court proceedings only take place on Tuesday and Thursday from 4.45pm until late. Up to 20 cases are heard a day.
The court is a free service for the people of Soweto and surrounding areas.