Written by Noluthando Mkhize
Learners who did not perform well in the June and September trial exams will now be allowed to complete their Grade 12 over a period of two years.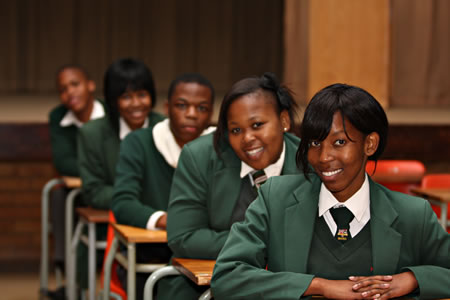 "Learners will be offered the option to only focus on the subjects they are ready to write this year and focus on the remaining subjects in 2016 to ensure that they get the support and content knowledge required to allow them to attain a matric certificate," the Council for Education Ministers (CEM) said in a statement.
This was a decision taken by the CEM, which is made up of the Minister of Basic Education Angie Motshekga, Deputy Minister Mohamed Enver Surty and the nine MECs of Education from the provinces.
MECs of Education from all the provinces have committed to engaging with these learners as well as their parents to inform them of this decision. Parents and learners will be advised based on the performance of learners in the trial examinations on the best way forward.
Learners can choose indigenous languages in 2016
From next year schools will be required to include indigenous languages in their curriculum from Grade 1 across the board. 
This means that schools that previously only offered English and Afrikaans will now have to offer an African language from
Grade 1 and continue incrementally year-on-year.
"This is an exciting and important development as far as languages are concerned," Minister Motshekga said.
She encouraged all South African authors, poets and universities to continue to create literature in South African local languages.
The Minister said Mandarin has also been added to the list of the other 15 additional foreign language options.
"This forms part of a country to country agreement, like those we have with other countries.
"To reiterate, Mandarin is now available to schools that wish to offer it at an optional third language level. It will have no impact on our current compulsory curriculum in which it is mandatory to take two South African languages."
All systems go for Grade 12 final exams
The council also announced that with the start of the 2015 National Senior Certificate examination looming, it was all systems go to ensure the smooth administration for the exams.
"Examination papers have been set and have been sent to provinces. Provinces have appointed markers and all processes are going ahead as planned.
"This year there is a very large number of Grade 12 learners writing the examinations. The total number of registered candidates are 801 688 with 674 232 of those being full-time candidates and 127 456 part time candidates."
The Department of Basic Education has printed over 10 million question papers that are ready to be distributed to almost 7 000 examination centres.
"We will have 65 000 invigilators and 35 000 markers in 118 marking centres around the country."
Making South Africa a reading nation
The council also indicated that they were on a mission to make South Africa a reading nation with its 1 000 school libraries campaign launched this year during Mandela Day.
"One thousand libraries, reading corners or container libraries will be built or refurbished every year to ensure that by 2019 every school has access to adequate reading material, especially to encourage recreational reading."
Research shows that learners who read for pleasure are on average one and a half grades ahead of their peers who do not read.
"Our mission to make South Africa a reading nation will go a long way to address many of the challenges in the sector and we need all South Africans to come on board. We need to give books as gifts, we need to read to our children and get them to read to us. This cannot be done in schools alone we need to read in our homes as well."