Written by Chris Bathembu
As South Africa marks another Transport Month the Minister of Transport, Dipuo Peters, has highlighted an affordable, safe and reliable public transport system as a key focus area for the country.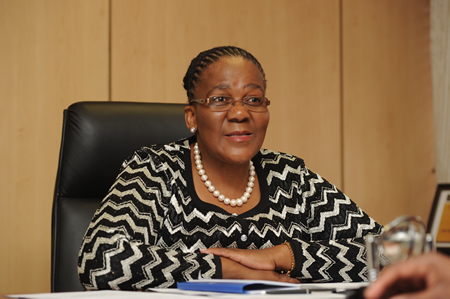 In an interview with Vuk'uzenzele recently, Minister Peters said government was beginning to turn the corner to ensure that the transport sector meets the growth demands of South Africa's economy.  
The Department of Transport is beefing up its policies and hopes that increased investments in transport infrastructure will set South Africa up as a transport hub for southern Africa.
Given the role that the transport sector plays in the economy, Peters said it's important that government invests heavily in the sector so that it can attract the skills of young people.
"We are working with a number of universities including the University of Johannesburg to ensure that students studying in the transport field can be the ambassadors of the transport sector."
"We have also sent more than 30 young people to do postgraduate studies at the World Maritime University in Sweden. We are also sending some to Japan so that we can make sure that we are able to bring in those skills," said Peters.  
Maritime refers to sailing by sea or doing business by sea.
South Africa has the largest maritime industry on the continent and more than 95 per cent of the country's exports are done by sea. Our eight commercial ports are the channels for trade between South Africa and its southern African partners and hubs for traffic to and from Europe, Asia, the Americas and the east and west coasts of Africa.
Peters said South Africa's universities would play an important role in supplying the critical skills the industry demands to grow the economy and create jobs. 
Ageing rail industry
Government is investing more than R53 billion in a facility that will enable South Africa to produce its own trains. The country's rolling stock is more than 50-years-old and Peters says this is not acceptable.
"We need to be able to make it possible to revitalise our rail system. We also want to make sure that we don't export the resources that we have. We will be building our own academy where we will train artisans, technicians and train drivers," Peters said.
More than 600 trains will be bought and 580 of them will be built in South Africa. The other 20 will be imported from Brazil.
Some have cautioned that the developments at the Passenger Rail Agency of SA (PRASA) may be a challenge for government's efforts to beef up the rail sector, following the Public Protector's findings against the parastatal.
Peters said although she is worried about the developments at PRASA, the organisation is working to resolve the problems.
"PRASA employs over 18 000 people and the majority of them are competent and committed to delivering services to our people. This is what we need to focus on."
SANRAL to continue to improve road network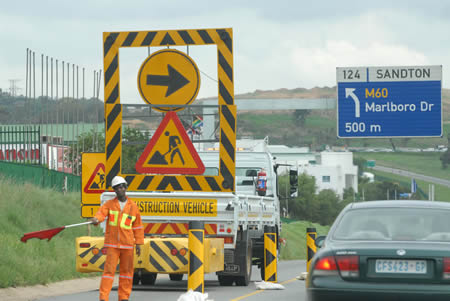 According to the Minister the South African National Roads Agency Limited (SANRAL) will continue to work hard to improve the country's road network. While the Department of Transport is responsible for overall policy, SANRAL is responsible for road-building and maintenance nationally. Around 19 per cent of the national roads are toll roads, most of which are maintained by SANRAL. The multi-billion Rand freeway improvement scheme that was introduced in Gauteng in 2007 has significantly eased congestion on the province's roads.
Although there were challenges with the introduction of e-tolls to pay for the project's costs, Minister Peters said since the introduction of the revised fee plan communities in Gauteng have accepted e-tolls and were beginning to pay.
Women in transport
While there is a high number of women participating in the transport sector, Peters doesn't believe the impact of women in the sector is being felt.
"We need to ask ourselves what we are doing as a department, what we are doing as entities of the department to help women in transport. One of the things I say to women is that if the President can go and get a woman as the Minister of Transport we can go and get these women who are entrepreneurs in the transport sector.
"We are going to put in all the CEOs performance agreements a target to achieve women empowerment, we are going to do this for the Director-General as well as Deputy Director-General." 
Peters said the department would continue to use Transport Month to highlight issues of road safety, job creation and the role of women in transport.
"Our goal is to get everyone to understand that transport is not supposed to be a killer, transport is supposed to be an enabler and facilitator." 
Heavy fines to be issued
In an effort to keep the country's roads safe the Department of Transport will start checking the roadworthiness of heavy vehicles, buses, taxis and scholar transport. Officials will issue fines of R50 000 for heavy vehicles and R15 000 for light vehicles.
Mobile roadworthiness testing equipment will also be deployed to all provinces and in rural areas to reduce the number of vehicles on the road that are not roadworthy.