Written by Amukelani Chauke
Crime stats
Police Minister Nkosinathi Nhleko said the national crime statistics show businesses, communities and police need to work together to curb crime in the country.  The minister was speaking during the release of the national crime statistics to the Members of Parliament's Portfolio Committee recently. The minister was accompanied by Deputy Minister of Police Maggie Sotyu and National Police Commissioner General Riah Phiyega.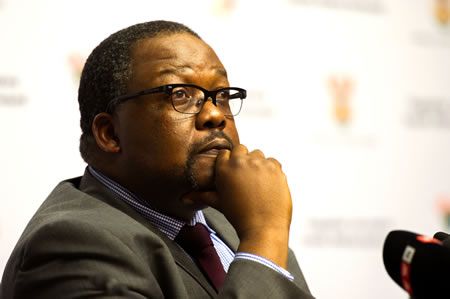 He said contact crimes had decreased by 17.6 per cent over the last ten years, and that there had been an increase of 0.9 per cent in contact crimes over the 2014/15 financial year.
"The trends for the past 10 and five years have shown a decrease whilst in the year under review there has been an increase in certain categories of crime… in essence, the issue of contact crimes is a social phenomenon and is a matter that needs to be dealt with at a multi-disciplinary level across society."
Deputy Minister Sotyu said fighting crimes against women and children remains a priority for the government.
She said there had been a 51.2 per cent decrease in overall crimes against women over the past year.
"In this regard I can safely say that we have a good story to tell as various efforts that we make towards reducing these crimes are beginning to pay dividends.
"…I can highlight the continued decrease in overall crimes against children as the total number of reported charges further decreased by 51.31 per cent when compared to 2013/14."
Minister Nhleko said overall, contact crimes like murder, attempted murder, assault with intent to do grievous bodily harm, common assault, common robbery and robbery with aggravating circumstances had gone up by 0.9 per cent – from 611 574 charges recorded in in 2013/14 to 616 973 charges in 2014/15.
Murder increased by 4.6 per cent across South Africa, with 17 805 murder charges being lodged across all police stations compared to 17 023 charges during the 2013/ 14 financial year.
In other sub-categories of crime:
Property-related crimes like residential burglary, car theft and stock theft have decreased by 0.8 per cent.
Crimes detected as a result of police action – like illegal possession of firearms, drug-related crime and drunken driving – had gone up by 1.9 per cent.
Other serious crimes like shoplifting and all theft went down by 2.2 per cent.
Other sub-categories of aggravated robbery like carjacking, cash in transit and bank robberies went up by 6.9 per cent.
Be part of the fight against crime
You can help fight crime in your area by being part of the Community Policing Forum (CPF). CPFs work with the police to rid the area of crime.
Police performance commended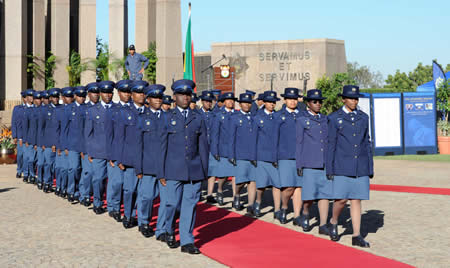 The Minister said 83.4 per cent of the serious crimes that were reported by members of the community led to the arrests and charging of 1 795 947 people, of which 4 808 were arrested by the elite crime fighting unit, the Directorate for Priority Crime Investigation (Hawks).
He said 1 043 life sentences were imposed on 739 suspects, while 686 police were arrested for various types of crimes in 2014/15.
Police recovered 36 186 vehicles that were reported lost or stolen.
"Police detected crime has increased by 16.6 per cent in the reporting period which resulted in 350 579 arrests," the Minister said.
The statistics also showed that:
Murder reflected a decrease of 53.8 per cent.

Total sexual offences reflected a decrease of 52.6 per cent.

Common assault decreased by 51.3 per cent

The overall conviction rate increased by 0.2 per cent from 82.5 per cent in the 2013/2014 financial year to 82.7 per cent in the 2014/2015 financial year.

Total sexual offences reflected the highest increase of 4.8 per cent.
Reporting a crime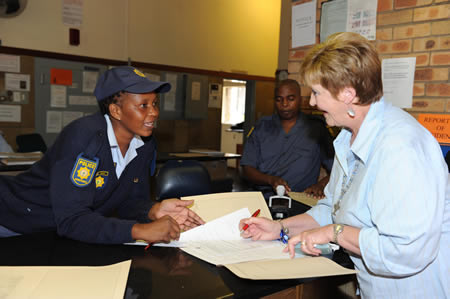 If you are a victim of crime you can report a crime free of charge and all the necessary documentation will be completed by a police official.
A case docket will be opened and the crime will be investigated.
If police officials attend the crime scene, they will get a statement from you and witnesses if possible. The police official will register the case in the SAPS Crime Administration System (CAS) at the police station. The complainant will receive a CAS number via SMS or telephonically that needs to be kept as reference for future enquiries regarding the criminal case.
If you visit the local police station to report a crime, you will be attended to in the Community Service Centre by a police official. The police official will first interview you and then take a statement from you. The reported crime will be registered in the CAS. You will be given a CAS number, which must be used for all enquiries regarding the reported criminal case.
The completed case docket is allocated to a police detective who will carry out the investigation. All enquiries can be directed to the detective.
The detective in charge of the particular case will complete the investigation and present the docket to the relevant court for prosecution. The detective will keep you informed of any progress including when to attend the court hearings.
(Source: SAPS)
How do I join my local CPF?
Go to your local police station and ask to speak to the community policing officer or station commissioner. He or she will give you the details of the CPF chairperson and when the CPF meetings take place.
Important numbers
SAPS: 10111

Crime stop toll-free: 08600 10111

Crime line: SMS a tip-off to 32211. SMSs are charged at R1.00 each. Your details will not be passed on to the authorities.