Written by Thandeka Ngobese
Youth matters
The National Youth Development Agency (NYDA) and Umgeni Local Municipality have partnered in a R1.7 million Youth Build Infrastructure Development programme to address youth unemployment in the municipality.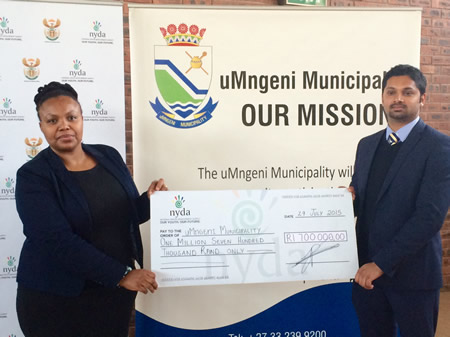 Through the partnership, 100 unemployed youth have been trained in construction and will participate in the building of a local school in the area. With their new technical skills they have been empowered to generate an income for themselves and their families.
One of the Youth Build Infrastructure Development Programme beneficiaries Anele Nxele (23) said that being part of the programme was a dream come true for her.
"I completed school in 2012 and have not been doing anything since. That's why I joined the NYDA programme. I just want to get a job, but my real dream is to own a construction company," said Nxele.
NYDA Executive Chairperson Yershen Pillay said addressing youth unemployment in South Africa has always been on the list of the NYDA's list of priorities. It is also among the long-term goals that government has outlined in the National Development Plan Vision 2030. 
"Through this programme 100 young people were trained as carpenters, plumbers and electricians and will participate in delivering a brand new school to their community," said Pillay.
The training identified for the project is an accredited construction skills programme at NQF level 3 and is in the bricklaying and plastering trades. The programme is part of the building and civil engineering qualification approved by the Construction SETA.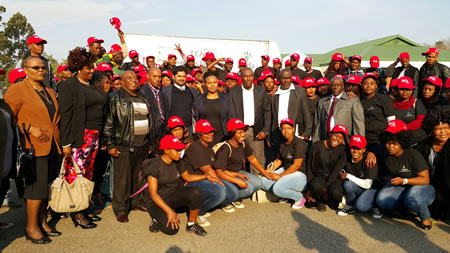 "The NYDA Youth Build Programme is a practical example of how best to address the challenge of youth unemployment in an integrated and holistic way. It is an innovative programme that integrates academic achievement, work experience, social action, leadership development and personal transformation in a single project. As you build you are equally trained and skilled for future progress as productive, contributing citizens of society," said Pillay.
Umgeni Local Municipality Mayor Mbali Myeni said the programme would help the municipality with its efforts to curb unemployment among the youth.
"I encourage the youth to take an opportunity like this with both hands as it's going to change their lives," she said.