Sport, arts and culture
Over 4 000 cricket players and 170 coaches stand to benefit from a national agreement geared to improve the development of cricket in schools signed by the Department of Basic Education, the Department of Sports and Recreation (SRSA) and Cricket South Africa (CSA).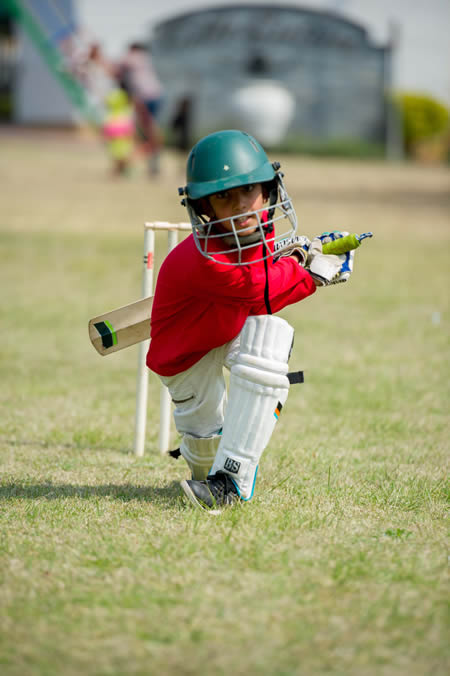 The agreement will see the practical implementation of CSA's development initiatives by linking school cricket to Regional Performance Centres and Hubs (RPC&Hubs).
The RPC&Hubs programme is part of CSA's development structure and is designed to ensure that budding cricketers, especially those from disadvantaged areas, have access to facilities, quality coaching and life skills programmes.
The three parties will work together to develop and support 58 cricket hubs, which will foster the development of young players through cluster leagues which feed into the School Sports Programme.
The learners will be drawn from hub schools, where cricket is currently not played, and focus schools, which have existing cricket facilities but the sport has been overtaken by more popular sporting codes. The final level of support will be provided to what CSA describes as traditional schools, where cricket is strongly represented.
Deputy Director-General for Social Mobilisation and Support Services at the DBE Dr Granville Whittle said the agreement represents the culmination of months of work by the three organisations.
"Sport has clear benefits for young people and it has been shown to have positive effects on their academic performance. It also helps develop young people as citizens.
"Through this initiative we will also be looking to encourage more young people to participate in sports and we want to create a model that can be translated across sporting codes," he said.
The department also aims to develop teachers as coaches.
CSA General Manager Corrie van Zyl said that the programme also aims to ensure that young players, particularly from disadvantaged backgrounds, are afforded the opportunity and support to enable them to play the game at the highest level.
CSA has provided an initial investment of R20 million for the establishment of the  hub system and Van Zyl considers this a worthwhile investment into developing a pipeline for talented youngsters to enter the Proteas' system.
The emphasis on quality was echoed by CSA Chief Executive Haroon Lorgat. "South Africa is considered amongst the top cricket nations in the world, we are serious contenders and want to keep it that way," he said.
*Terence Khala works for the Department of Basic Education.