South Africa, in partnership with its neighbouring Southern African Development Community (SADC) countries, will use innovative ways to find a solution to the problem of illegal immigration. "We have been working hard with SADC sister countries to find solutions to this international challenge."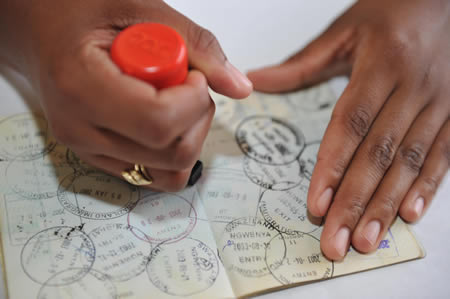 Early this year South Africa was confronted with the challenges of migration and attacks on foreign nationals. "This situation demands innovative solutions. We are partnering with SADC neighbours to ensure the proactive facilitation of designated community crossing points," said President Zuma.
The South African and Botswana governments will work together to launch a designated community crossing point that will help to make movements across the two countries easy. "We will launch the project soon in a Tshidilamolomo, a village situated on the border between South Africa and Botswana," said President Zuma.   
In an effort to deal with the challenge of illegal immigration, President Zuma said the countries talk about the challenge through the Joint Permanent Commission on Defence and Security with Botswana, Mozambique, Namibia, Zimbabwe and Tanzania. "Joint immigration inspections are regularly held at selected ports of entry, by officials from respective partner countries." South Africa chairs the SADC Organ on Public Safety and Security Sub Committee that is aimed at promoting the free movement of persons.
President Zuma said that the organ is discussing protocols relating to a SADC UNIVISA and plans to combat illegal immigration and human trafficking. He added that the country has experienced a mixed flow of migration, by people who are genuinely asylum seekers and those who leave their countries of origin to seek better opportunities.
The SADC region faces many challenges, including that borders separate families. "In some instances the borderline does not effectively act as a barrier to these communities, particularly those that conduct normal day-to-day activities such as schooling, trade and medical care as they will keep coming each day."