Jeri du Plessis and her husband Brian left their plush jobs at the Council for Scientific and Industrial Research and Renown Fresh Meat respectively to start a new life in the rural town of Keiskammahoek, 40 km south of King William's Town.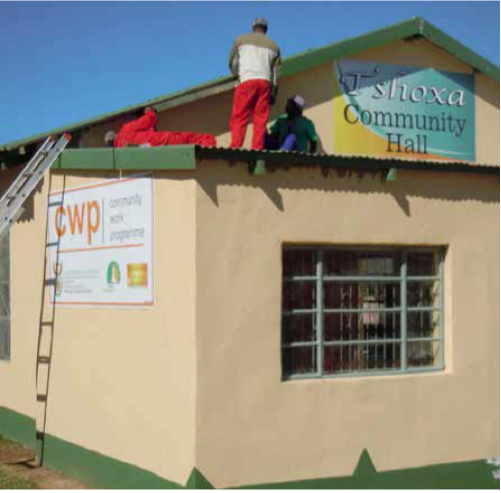 When they arrived 15 years ago the couple slept in a caravan and were chased away from where they had parked it. "It was very difficult back then" recalls Jeri. "We moved from that other side to just across the road. People were not as receptive as they are today," she adds.
But once they had settled, the couple spearheaded the revival of the neighbourhood by encouraging community members to be enterprising through their community development projects. The couple found the school infrastructure was dilapidated, the crèche windows broken, young people desperate for jobs, and the community hall rundown.
With help from the Department of Local Government and Traditional Affairs, Jeri and Brian were instrumental in getting the community hall upgraded, the crèche painted, windows repaired and young people employed in various projects. The couple's entrepreneurial spirit is now beginning to rub off on some members of the community.
Siviwe Twyabi has started a bee-keeping project and Nominki Manetsa is hoping to start her own company.
With guidance from the Siyakholwa Development Foundation, Manetsa is producing perfume and selling to locals. She plans to start her own company that will produce hand lotions, perfumes, soaps and shampoos using essential oil obtained by crushing the leaves of rose geranium plants.
After the leaves have been crushed, the oil is mixed with aluminium sulphite to produce a perfume called rose geranium. Manetsa says she plans to sell the perfume to hotels in the Eastern Cape.
The refurbishment of the school happened as a result of the work done by the Siyakholwa Development Foundation under the leadership of the Du Plessis couple. They rallied the community to do the work themselves.
The arrival of the couple in the sleepy town signalled the beginning of good things for Twyabi, a bee-keeper who now says he would like to start his own honey production company.
His interest in bees started in 2011 when he was taught bee-keeping by an old friend, Mark Symons. "It was just a small thing back then. I did not know that you could make money out of it."
With financial help from the Department of Local Government and Traditional Affairs and the Siyakholwa Development Foundation, Twyabi bought protective gear to wear when working with the bees. Currently, the honey he produces is only sold to locals, but he has ambitions to expand the business.
Twyabi's energy and determination together with support from the Foundation and guidance from the Department could see him realising his dream of owning a jam-producing company sooner rather than later.