Hotline
The Department of Public Service and Administration (DPSA) has re-launched government's Batho Pele call centre to get public feedback on the implementation of the new Public Service Charter.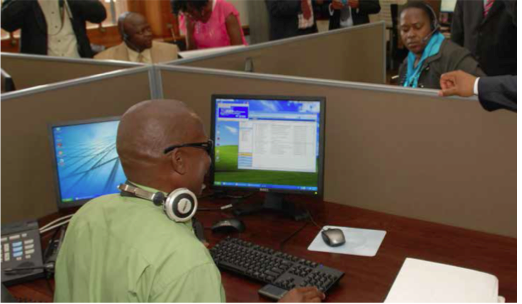 Launched by DPSA Minister Lindiwe Sisulu recently, the charter aims to empower South Africans, helping them to know their rights and report bad service. To ensure the charter's vision becomes a reality, a portfolio committee on public service and administration has been established. Acting committee chairperson Eric Nyekembe says government knows what lies ahead. "We are all aware of the challenges facing our people and we hope this charter will introduce a chapter where government and labour will work together to improve service delivery. This charter must empower our people to report and complain when they are faced with bad service."
To ensure citizens have an effective, efficient and responsive public service the new charter wants public servants to commit to:
Serve the public in an unbiased, impartial manner
Provide timely services
Respect and protect each person's dignity and rights as contained in the Constitution that conflicts with or infringes on the execution of their duties
Act against fraud, corruption, nepotism and maladministration
Demonstrate professionalism, competency and transparency in the performance of their duties.
During the drafting of the charter, the public was asked to comment and give suggestions on how government can improve service delivery. Public feedback included public servants being on time and working daily to resolve their problems.
"That's all our people are asking for - a public service that meets their expectations," said Minister Sisulu.
The new Batho Pele call centre number is 0860 428 392. South Africans are urged to contact the call centre to report lack of service delivery or to highlight issues in their area.
The new call centre number is 0860 428 392.