Since they were introduced
in 2009, Further Education and Training (FET) colleges have seen a steady increase in enrolments.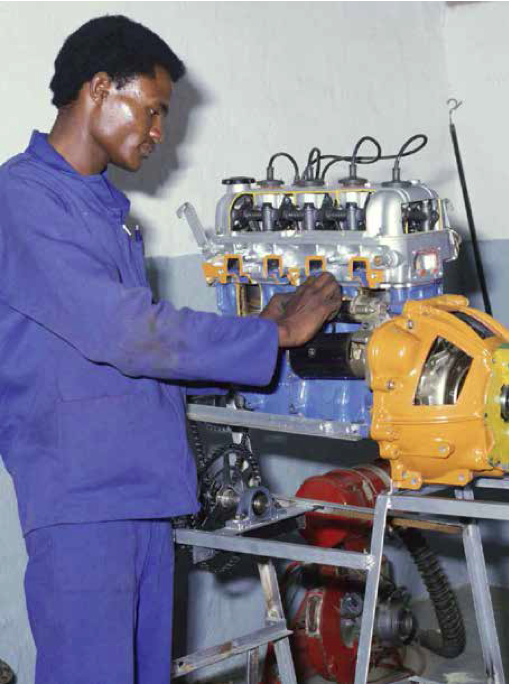 According to the Public FET Data Survey, in 2010 the colleges had 358 393 students and in 2011 they had 400 273. The next year 509,643 students registered at all the colleges. This year, the number of FET students has soared to 551 670 in 50 colleges.
The Department of Higher Education and Training (DHET) says the 50 colleges resulted from the merger of the 152 technical colleges.
The colleges offer various courses from engineering to business studies. "FET Colleges primarily offer ministerially-approved programmes, which currently constitute the National Certificates (Vocational) qualifications and the N1-N6 Engineering Studies programmes, as well as the N4-N6 Business Studies programmes," said the department.
The colleges also offer qualifications from NQF levels 2 to 6. In December 2012, the South African Qualifications Authority (SAQA) declared the N4 to N6 certificates to be equivalent to NQF level 5 and the National N Diploma at NQF level 6. These post-matric students who, with the compulsory experience, are able to readily access the labour market.
FET College bursary scheme
To promote access to FET colleges, the DHET established a bursary scheme. In 2012, it increased the allocation from R1.7 billion in 2012 to R1.9 billion in 2013.
The scheme has assisted 188 182 students and is expected to aid a further 222 817 students in the 2013 academic year.
"Students may apply for a bursary at any of the 50 public FET colleges. It is advisable to apply for financial assistance a year preceding the academic year. Students have to contact the institution of their choice in regard to its specific deadline for the submission of bursary applications.
"FET college students are not expected to repay bursary funds on completion of their studies. However, students have an obligation to perform well in their studies as they will not be awarded a bursary if they fail to progress to the next level of their studies," said the department.
To qualify for a bursary you must be:
A South African citizen
Enrolled in or intend to enrol for the National Certificate programme at any of the 50 public FET colleges in South Africa
In need of financial assistance
Able to demonstrate potential for academic success.
Earlier this year, Minister of Higher Education and Training, Blade Nzimande, announced that the department would build 12 new FET college campuses across the country.