Written by Hlengiwe Ngobese
Creating employment for his rural community has always been a goal for entrepreneur
Agap in the hospitality sector motivated Mlungisi Nzuza to open two lodges in Nongoma and Mbazwana in KwaZulu-Natal.
He said a lot of government representatives visited Nongoma for work but did not have a place to stay and booked accommodation in Ulundi which is 57 kilometres away.
"I saw this gap as something we could tap into. My wife motivated me to look for a suitable site and we built ten rondavels for accommodation," said Nzuza.
He says this was the start of Nongoma Inn which was a success.
 One day he came across an auction advert for a 17-bedroom dilapidated hotel in Mbazwana which is 178 kilometres away from Nongoma.
Nzuza went on to say he decided to buy the hotel for R700 000 which cleaned out his savings and he had no clue how he would get the funds to renovate the building.
 "I decided to approach the Ithala Development Finance Corporation for a loan. The loan was approved and I started with the renovations."
The once run-down hotel has been transformed into a luxurious lodge for visitors and holiday makers to the small town.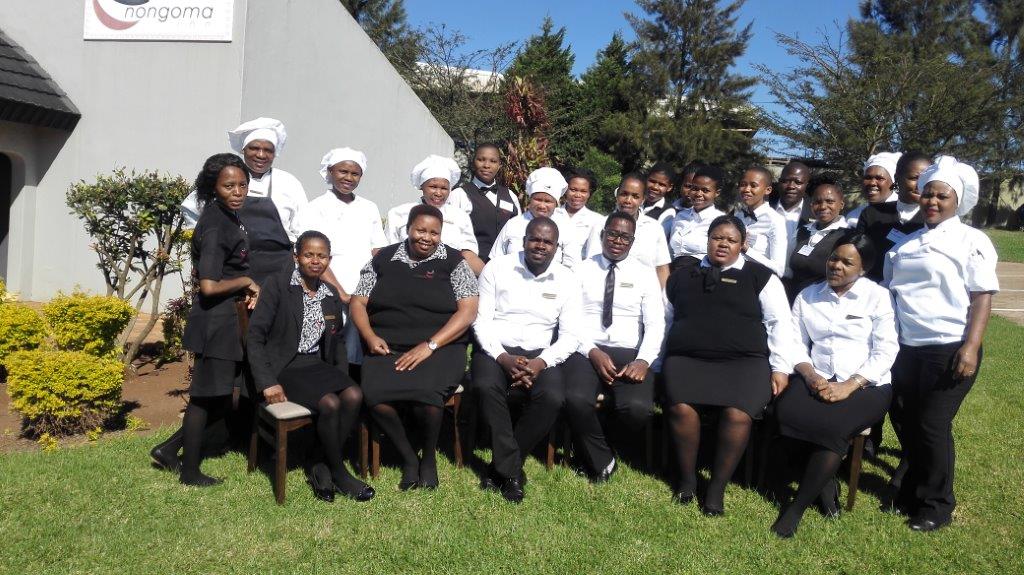 Nzuza arranged formal hospitality training for himself and his staff to improve the quality of their service. In addition to accommodation Mbazwana Inn now has conference facilities and a restaurant.
The success of his businesses has enabled Nzuza to create permanent employment for 47 locals.
"Creating job opportunities has always been a goal of mine but it did not come without challenges. Nongoma is a traditional area and we had to educate most of our staff about etiquette and the hospitality industry," he said.
One of Nongoma Inn's workers Nonhlanhla Ngwenya said she enjoys her work because it helps her to provide for her family."
"Our employer is a very humble and understanding person who cares about the wellbeing of his workers," Ngwenya said.
Nzuza encourages aspirant business people to be patient when starting their business.
He certainly was and that's one of the reasons he walked away with the Tourism and Hospitality Business Achiever of the Year Award at this year's Ithala Business Achiever Awards.
Ithala acting group chief executive Themba Mathe said the award was based on the business's effort to ensure active economic participation for previously disadvantaged people.
"The Business Achiever Awards complement government's efforts to address the triple challenges of poverty, inequality and unemployment," said Mathe.