The Africa's Tourism Indaba has brought some much-needed business to local vendors.
Street vendor Solani Mtshali will be sad to see Africa's Tourism Indaba come to an end because her beads business has been booming ever since the conference began.
"This is my first time at this event and I wish this occasion would never end. It's been a great boost for my business. I've already made more than R1 000 this morning and it's not every day that we sell so much," said Mtshali.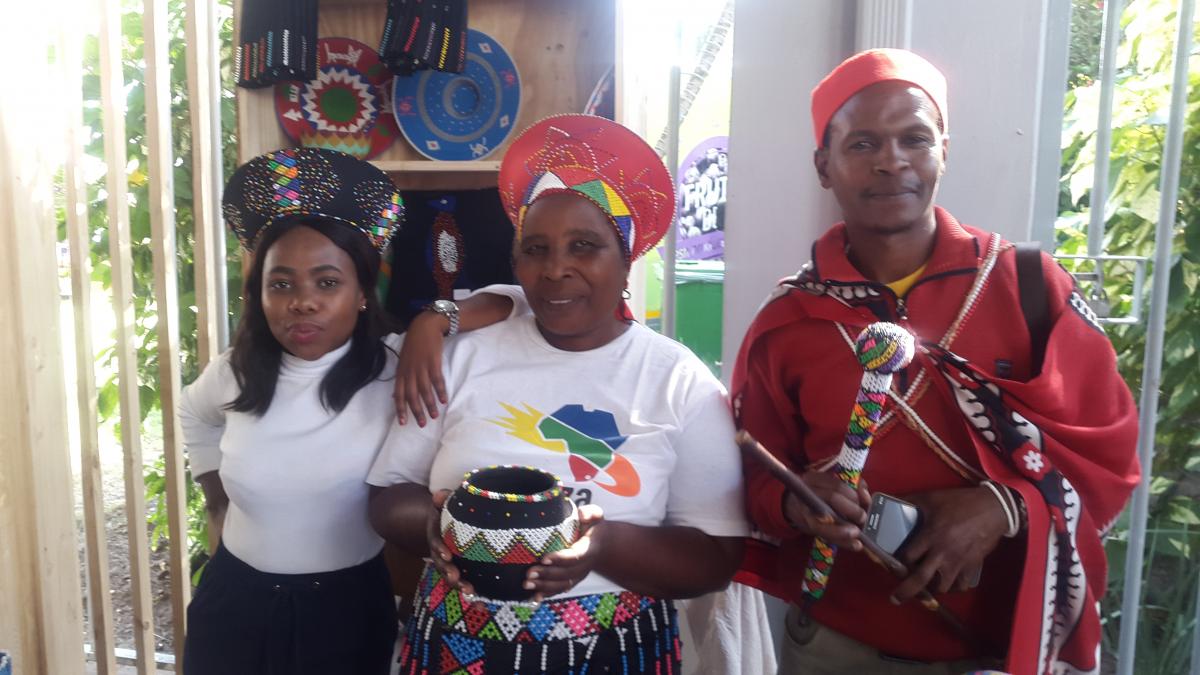 Mtshali is part of a group of women from Mzinyathi in Durban KwZulu-Natal who were approached by the eThekwini Municipality to sell their bead work on the outskirts of the Inkosi Albert Luthuli International Convention Centre where Africa's Tourism Indaba is held.
Mtshali sells "imbenge" which has ornamental value, "umxego" which is more like a necklace and belts made from beadwork.
The group also decorates items like "isichocho" a Zulu hat worn by married women with beadwork.
Africa's Travel Indaba is one of the largest tourism marketing events on the African calendar.
It showcases the widest variety of Southern Africa's best tourism products and attracts international buyers and media from across the world. The event event took place on 8 -10 May.
Meanwhile Mankitsing Moletsane from Dash Lodge a hidden gem in Bloemfontein is also making her presences felt at Africa's Tourism Indaba.
She said being chosen by SA Tourism to exhibit her work was a good opportunity and is helping her market the business.
Moletsane employs five people and her lodge has ten en-suite rooms, provides bed and breakfast services as well as a shuttle service for  clients.
Moletsane who is an auditor by training opted to quit her job in government to start the business in 2011.
"I started this business because I had a love of travelling."
She mostly promotes her three-star lodge online and mainly draws corporate clients.
"We are in a corporate area of Bloemfontein. We host different companies and we have conference facilities that accommodate 25 to 30 people," she said.
Locals also use Dash Lodge for functions such as bridal showers, baby showers, birthday parties and corporate events.   
Did you know?
In 2016, the tourism sector directly employed 686 596 people.
Tourism supports 1.5 million jobs in total, bringing in about nine percent of the Gross Domestic Product (GDP).
In South Africa one in 23 people works in tourism which translates to 4.4 percent of total employment in the country.
Employment in the tourism industry outnumbered the number of people working in the mining (444 000) industry. Tourism also outperformed mining in adding 40 000 net new jobs to the economy in a five-year period from 2012 to 2016.