A successful public-private partnership has resulted in four state-of-the-art schools in Rustenburg.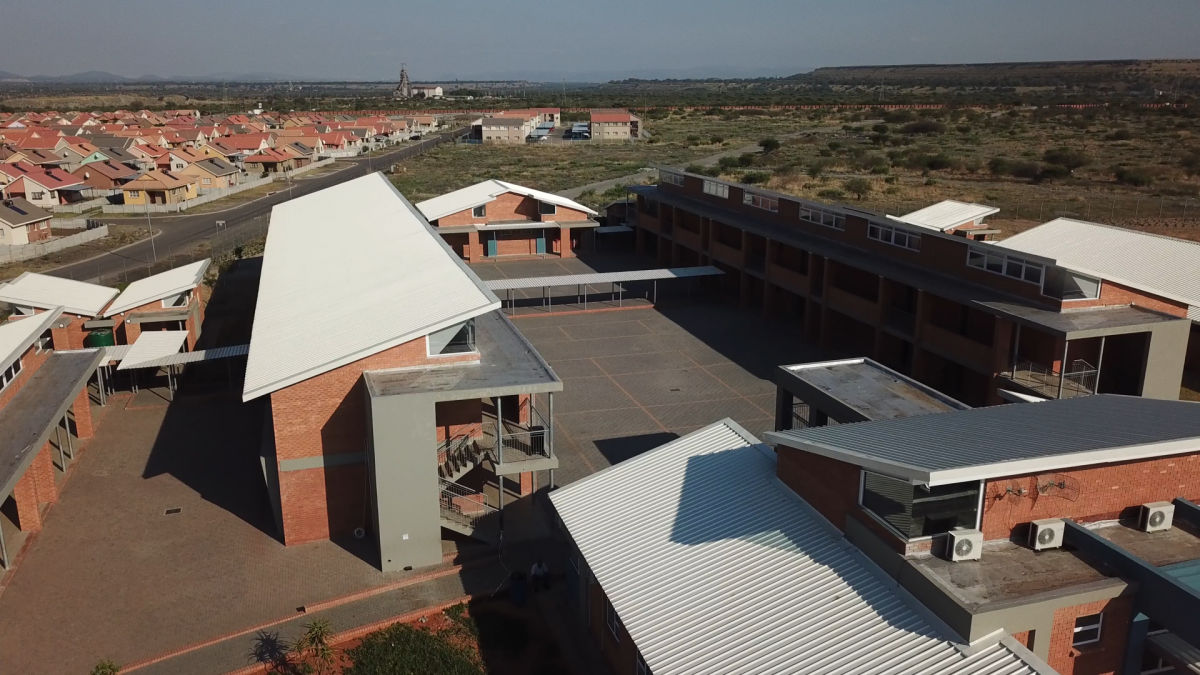 The lives of over 2 400 learners in mining towns have changed for the better thanks to a R200 million investments which went towards school infrastructure in Rustenburg North West.
The North West Department of Education and Sport Development partnered with Impala Platinum Limited and the Impala Bafokeng Trust to build Sunrise View primary and secondary along with Platinum Village primary and secondary schools.
The construction of the two Sunrise View schools has meant there is an investment of R86 million into the Boitekong community.
There are 1 830 learners enrolled at the schools, 905 in the primary and 925 in the secondary school. They have 64 educators and 61 support staff between them. 
The classrooms are equipped with interactive whiteboards and Wi-Fi. Both schools have a hall, computer room, library, administration block and sports and ablution facilities.
Platinum Village primary and high schools cost R130 million to build and can accommodate 1 700 learners. This year, 683 learners are enrolled in grades R to 5 and 366 in grades 8 to 10. There are 47 classrooms across both schools and each one has a hall, computer room, library, administration block, sports amenities and ablution facilities. Deputy Minister of Basic Education Enver Surty said the sustainability of mining activities depends on the ability to contribute to the wellbeing and prosperity of the communities that host mining operations.
He said government aims to work with partners including businesses, labour and local communities to build an inclusive economy that provides opportunities for social mobility, facilitated by equitable access to jobs, education and health.í
"Government is aware that to improve the overall picture of basic education we must pay particular attention to physical infrastructure. It is government's priority to ensure that public schooling thrives in this country," said Deputy Minister Surty during the launch.
Impala Platinum chief executive Mark Munroe said the company's investment in housing and educational projects demonstrates Impala's commitment to developing viable communities that can live close to work but also have access to high-quality facilities such as schools and health centres.
"Given the challenging social context of our country we are firmly committed to investing in sustainable development initiatives in the communities that are home to our employees and their families," he added.