Sport, Arts & Culture
For decades the apartheid government sought to suppress the hopes, yearnings and aspirations of the majority of South Africans. The historic struggle to win freedom from colonialism, apartheid, racism and oppression culminated in a new vision in 1994. 
From the ashes of our past we sought to build a society where all are valued, and have ensured that the pursuit of freedom lives in the hopes and dreams of all our people. We have replaced an endless void of hopelessness and despair with a shared hope that tomorrow might be better.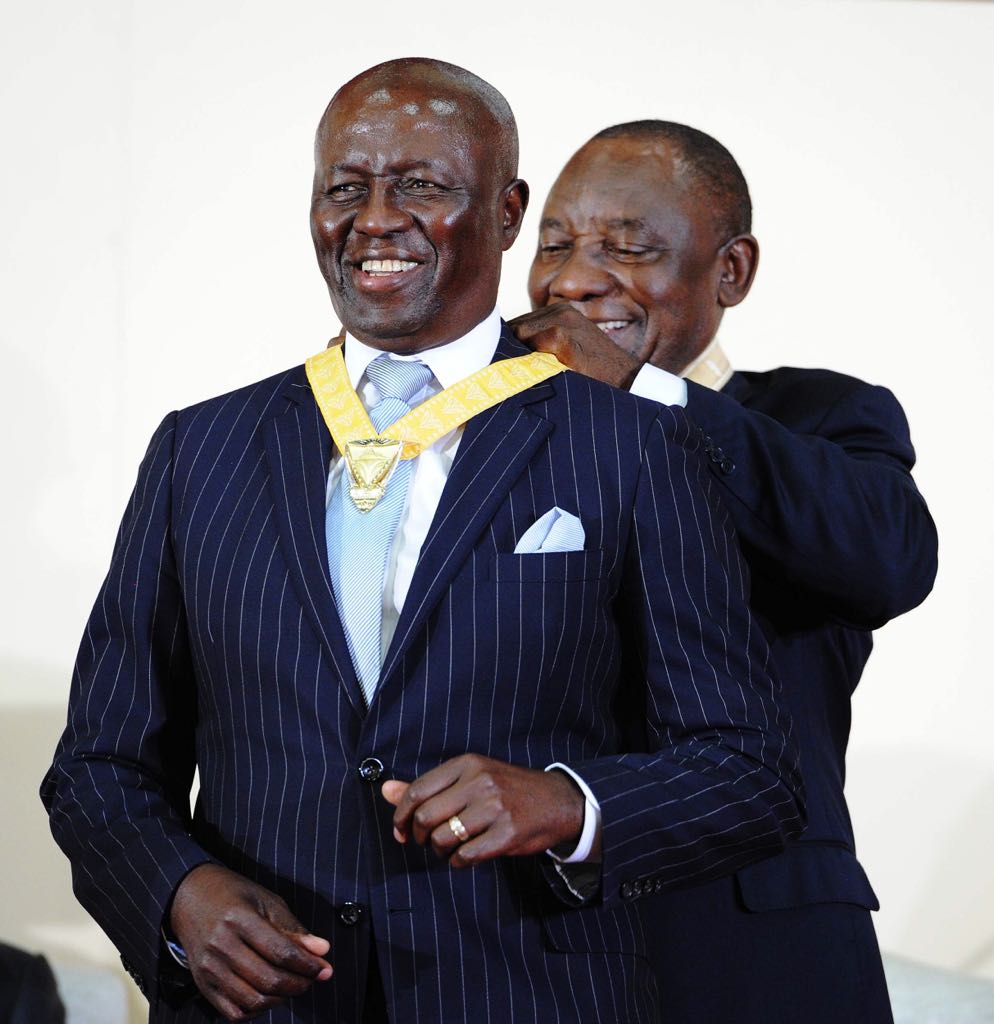 Since 1994 our collective hopes and dreams have powered us to a new dawn which is celebrated annually in April, which is the month we first gained our freedom.  During Freedom Month we look inward by reflecting on our past, our present and our future, safe in the knowledge that we live in a country free from tyranny and oppression. 
An integral part of this journey has been the annual National Orders Awards celebration.  These allow us to pause and reflect on the contributions of those who have played an integral part in our evolution from despair to hope. 
Our National Orders celebrate the inclusiveness and diversity of a democratic South Africa, our people and our place in the African continent. They embody all that is good about a democratic South Africa.
On 28 April 2018, President Cyril Ramaphosa, the Grand Patron of the National Orders, bestowed awards on distinguished local citizens and eminent foreign nationals who have played a momentous role in building a free and peaceful democratic South Africa and improving the lives of South Africans in various ways.
The National Orders are the highest awards South Africa bestows on citizens and members of the international community who have contributed meaningfully towards making the country a free democratic and successful nation.
Although they are awarded to individuals they remain a tangible expression of our shared hopes and dreams.  One of the main rallying calls since 1994 has been to build a nation united in its diversity which  has always been a major part of the National Orders. The orders themselves are an expression and recognition that every sector of society has been integral in building our new society.  
The Order of Ikhamanga recognises South African citizens who have excelled in the fields of arts, culture, literature, music, journalism and sport.
The Order of Baobab recognises distinguished service in the areas of community service, business and economy, science, medicine and technological innovation.
The Order of Luthuli honours South African citizens who have contributed to the struggle for democracy, nation-building, building democracy and human rights, justice and peace as well as for the resolution of conflict.
The Order of the Companions of OR Tambo pays homage to friendship shown to South Africa by foreign dignitaries or heads of state and other eminent foreign persons for friendship to South Africa.
Although each of the current recipients stand out in their own way, what unites them is a commitment to building a better country and a better tomorrow. Those who received the awards posthumously have contributed to our democracy and freedom in immeasurable ways.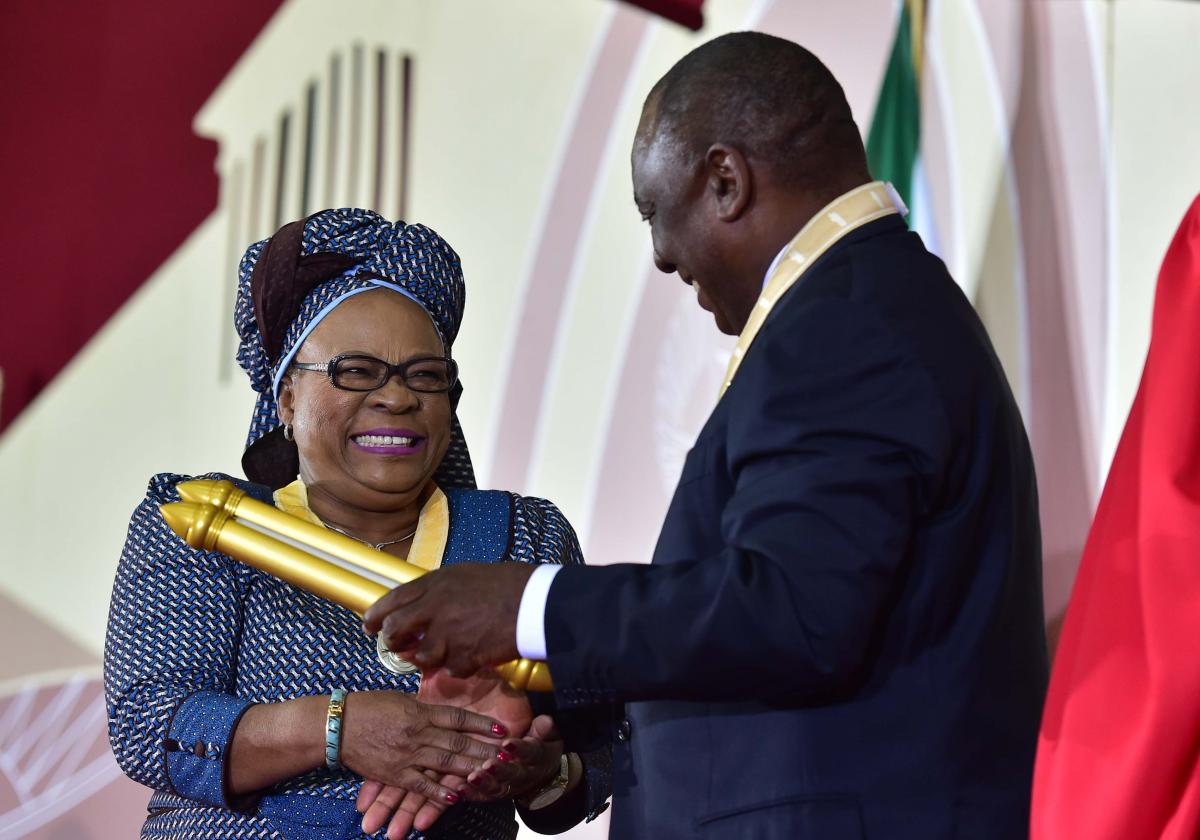 They were the vanguard of change and fought on the frontlines at a time when the price for defiance was often death.  We owe them an unpayable debt for their selflessness and their commitment to freedom and democracy. 
Each of the recipients this year once again represent the best of us, but they also represent all of us.  Every person who is committed to ensuring a better and more equitable tomorrow is a hero or heroine. We salute the millions of ordinary men and women who get up every day and work for a better future for themselves and their children.
Building a better future does not require people to do extraordinary things, it simply requires a commitment from all to move South Africa forward.  In the spirt of Thuma Mina let us draw inspiration from the National Orders Awards recipients. They are tangible proof that the call to "Send Me" has reverberated for decades and will continue as long as South Africans remain united in our diversity.
Now more than ever South Africa needs selfless patriots who will lead the charge for inclusive economic growth and social equality. By working together we can begin to undo the crippling apartheid legacy of poverty, inequality and unemployment. 
It will not be easy, but change never is. Those who faced a murderous apartheid regime never once thought it would be easy, and so it proved.  Yet they pushed ahead buoyed by the hope that tomorrow would bring renewed hope. 
In the year that we celebrate the centenary of the life of Nelson Mandela let us take up the mantle of change and ensure that we rally behind the call to "Be the Legacy".