The South African Police Service rolled out plans to strengthen its approach to crowd management.
As part of efforts to boost order and safety National Police Commissioner General Khehla Sitole recently launched Public Order Policing (POP) reserve units.
The units will empower police to be able to deal with crowd management and violent community protests in the country. Through the POP units there will be improved reaction time to hotpots.
 "In view of the ongoing violent protests in the country that often result in damage to property, injury to people or even loss of life, the Justice, Crime Prevention and Security Cluster was tasked with implementing the necessary measures on national, provincial and local levels to effectively deal with such incidents," said General Sitole.
The full implementation of the POP enhancement and capacitation process will result in 11 000 police officers deployed to the POP unit.
General Sitole said new members and older members of the POP unit will receive refresher courses to enhance their skills.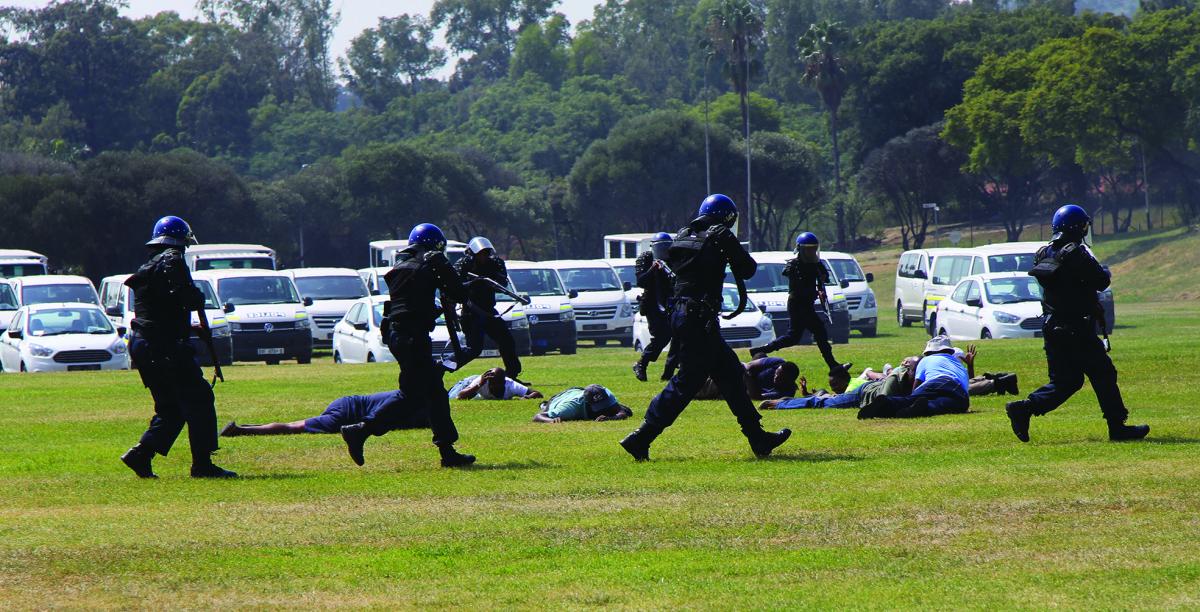 "New police recruits will now also receive compulsory crowd management training as part of the curriculum for the Basic Police Learning Development Programme at the SAPS academies."
The units are equipped with nyalas, water cannons, vehicles, video cameras and protective gear to enable POP members to effectively perform their duties of crowd management and public order policing throughout the country.
"Launching of the National POP reserve units is indicative of the great strides that we have made and the many challenges that we have overcome to become an organisation and a nation with one of the best crowd management and public order policing components worldwide," said General Sitole.
He added that a panel of experts was appointed to evaluate policing at public protests and benchmark international best practices to improve policing.
"The mandate of the panel is in line with the National Development Plan's vision of professionalising the SAPS.
"The panel is on the verge of concluding its report, which will assist with enhancing the as a whole and conducting policing in an integrated manner while co-operating with our communities."