A primary healthcare facility ensured the safe delivery of twins when their mother went into early labour.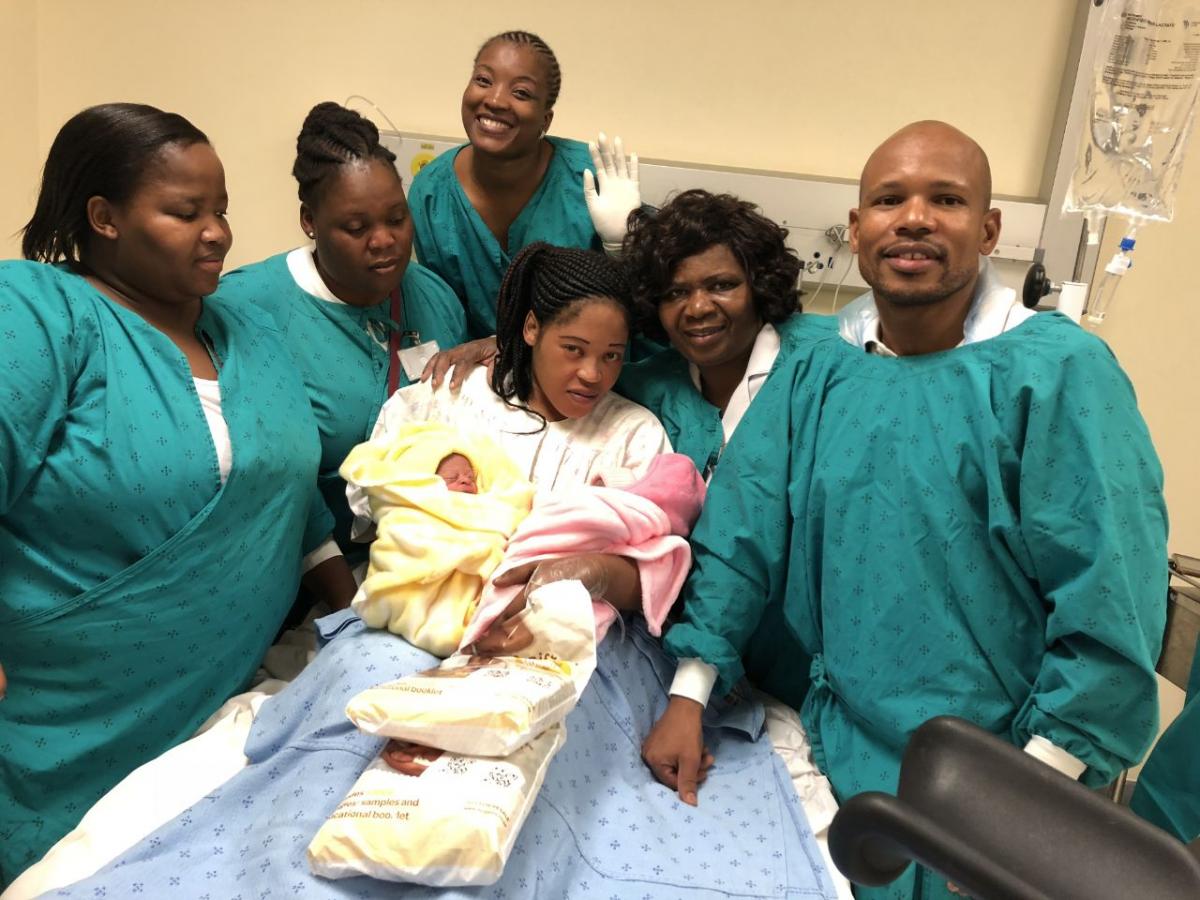 The Pomeroy Community Health Centre (CHC), located in the uMzinyathi Health District in KwaZulu-Natal (KZN), has been put on the map following the successful delivery of twins when their mother went into early labour.
Women who are expecting twins are normally referred to a district or regional hospital as a safety precaution but when Nonjabulo Buthelezi (23) went into early labour she did not have the time to travel the
144 kilometres to the Pietermaritzburg-based Grey Hospital where she had been booked to deliver the twins as a high-risk patient.
 Five days before her due date, Buthelezi started having cramps. She did not think much of the cramps until that evening when she realised that she was going into early labour and was rushed to Pomeroy (CHC).
Cuba-trained Dr Sanele Madela, the chief executive officer of Pomeroy CHC was on call when he was informed that Buthelezi had been admitted to the facility fully dilated.
"We had no choice but to deliver the babies immediately. If a person is expecting twins we prefer them to give birth at a hospital that has a theatre because if there are complications during labour and delivery they can be rushed into theatre," he said.
District and regional hospitals are the best choice because they have better resources such as theatres, better skilled staff and emergency blood stocks.
"We made sure that we had the necessary medicines to administer to the mother after delivering the second baby and the placenta. We did not want to wait for the mother to bleed," Dr Madela said.
Buthelezi named her daughter Siyabonga and her son Zenande. They weighed 1 350 grams and 1 950 grams respectively.
Buthelezi said the doctor and medical staff at Pomeroy CHC must continue to help other patients the way they helped her.
"Even though I was scared, they were able to put me at ease and help me," she said.
KZN Health MEC Dr Sibongiseni Dhlomo congratulated the medical team at Pomeroy CHC and urged expectant mothers not to travel too far away from healthcare facilities when they are due to deliver.
"We are proud of Dr Madela and his team. It takes nothing less than expertise, passion and the dedication of all concerned to ensure that such a risky operation goes smoothly," he said.