Written by More Matshediso
South Africans will soon be able to enjoy a faster and more efficient service at Home Affairs offices.
The Department of Home Affairs is putting an action plan in place to ensure that citizens do not spend a long time in queues.
According to Home Affairs Minister Malusi Gigaba the long queues were caused by high client volumes, insufficient front office space, leadership issues and the closure of its offices on Saturdays.
To rectify the problem the department is analysing its geographical footprint to determine in which areas it needs to improve its services.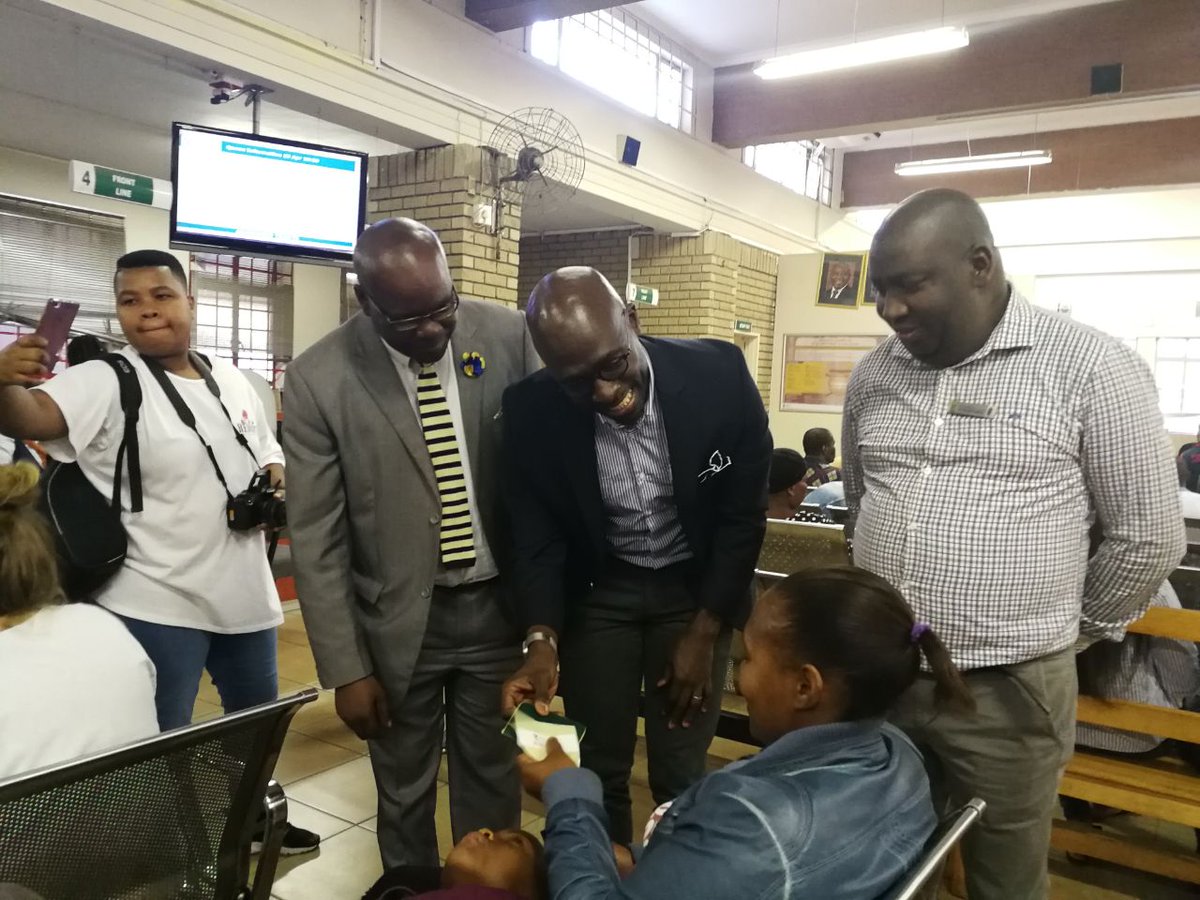 "We will commission a customer satisfaction survey get the client contact centre working optimally, find a solution for unpredictable walk-in clients and front office space, explore the possibility of a new shift system, attend to the unstable system, scale-up unannounced visits by senior managers to our offices, improve workflow and beef-up communication with clients," the Minister confirmed.
These action plans will be rolled-out as short, medium- and long-term interventions.
The Minister explained that these challenges would not be solved by quick-fix interventions and pleaded with the community for patience while the department implements them.
"We stand committed to doing the best we can to win the all-out war on queues, despite structural constraints and other challenges," Minister Gigaba said.
Before the announcement of the action plans the department instituted an assessment report to determine how to best manage the queues and improve its services.
The report mentioned unstable systems, inefficient workflow process and unco-ordinated communication strategies that lead to unsatisfied clients and long queues.
According to the Minister, the following factors further worsen the problem:
Poor management in some offices
Ineffective utilisation of staff
Lack of an appointment system
Inefficient management of queues
Concurrent manual and automated systems
Uneven distribution of offices based on demographics
Misinformation on discontinuation of green barcoded identity documents
Poor signage at offices.
There are only 184 Home Affairs offices on the live capture system and 411 work stations across the country.
Only the 184 offices are responsible for processing applications and collections of smart identity cards as well as  passports.
The department is refurbishing 78 mobile units and it is confident that they will be deployed across South
Africa during the second half of 2018. 
Did you know?
Since the roll-out of smart ID cards in 2013 Home Affairs offices have issued over nine million cards.