A successful three-way partnership has ensured that almost 2 000 women had access to free cervical cancer detection.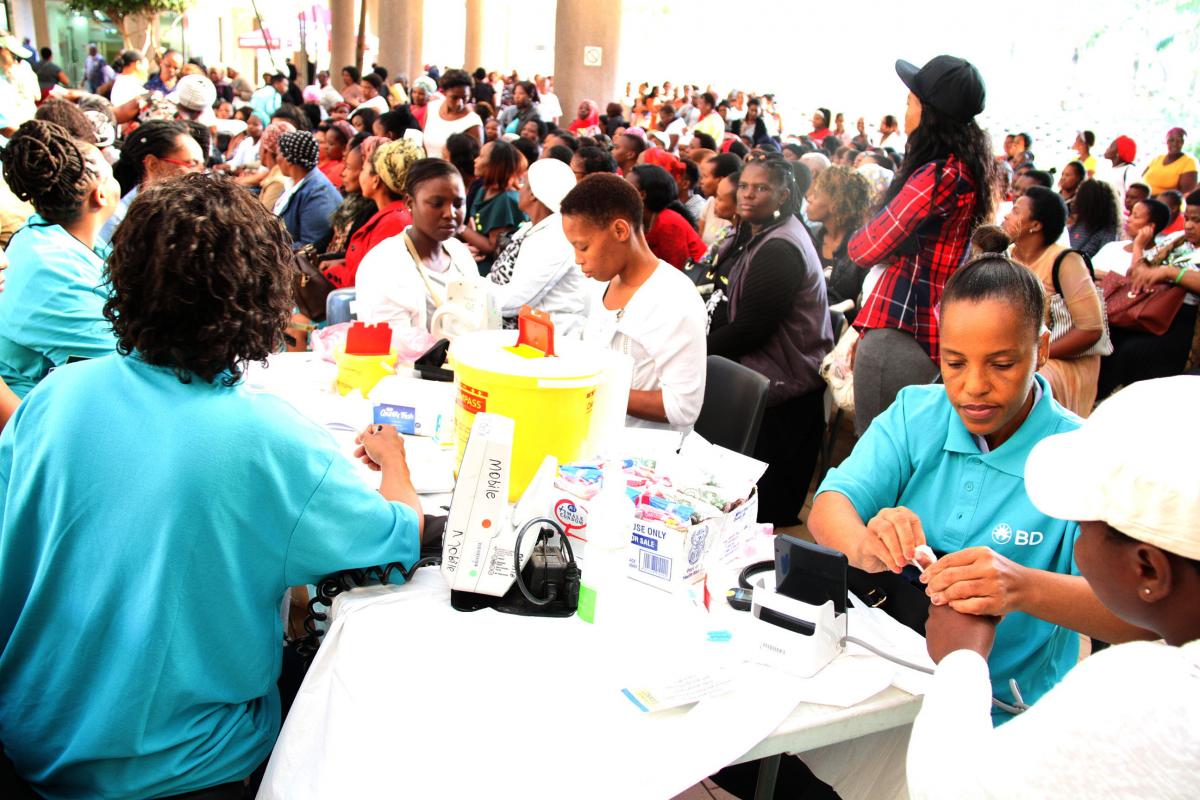 KwaZulu-Natal (KZN) women took a stand against cervical cancer by being part of a campaign in which the province broke the Guinness World Record for the number of Pap smears conducted at one place and in one day.
The campaign is a partnership between the provincial Department of Health, the University of KZN and the Cancer Association of South Africa. It aimed to break the world record of 1 000 Pap smears conducted in one day and with 1 950 Pap smears conducted a new world record was set.
Previously Fortis Hiranandani Hospital in  Mumbai  India screened over 751 women in an eight-hour marathon and set a Guinness World Record for the highest number of cervical cancer screenings in 2012.
It beat the 2011 record of 350, held by Kaiser Permanente in San Diego, in the United States of America.
The Pap smear drive was part of government's "Phila Ma" campaign, which generates public awareness about deadly breast and cervical cancers and promotes screening to ensure the early detection and treatment of the disease.
Cervical cancer causes more deaths among women in South Africa than any other cancer.
Bridget Khumalo now calls herself an advocate for cervical cancer detection after being one of the women who took part in the mass campaign which was held at the Inkosi Albert Luthuli Hospital.
"It is important to me that I got an opportunity to do a Pap smear, so that I know if I have any problems in my body. I am appealing to all women to use the opportunity to have their Pap smear done at local clinics. If there are any problems  doctors can detect them quicker," said Khumalo, who originates from New Germany in KZN.
A Pap smear is a simple screening test in which a brush is put into the cervix to remove a watery discharge, which is sent to a laboratory to check for cancer cells.
"After six weeks, patients go back to their clinic to get the results," said KZN Health MEC Dr Sibongeseni Dlomo.
Both cervical and breast cancer are preventable and can be successfully treated if detected early.
Health facilities provide regular screenings to ensure early intervention.