After years of waiting, residents of Elliotdale in the Eastern Cape are finally proud owners of new houses that will replace the old mud structures they have called home over the years. Eastern Cape Human Settlements MEC Helen Sauls-August handed over 200 houses in the first phase of the Elliotdale Rural Sustainable Human Settlements Project recently to beneficiaries of the government housing subsidy grant. These people fall in the income bracket of between R3 500 and R7 500 per month.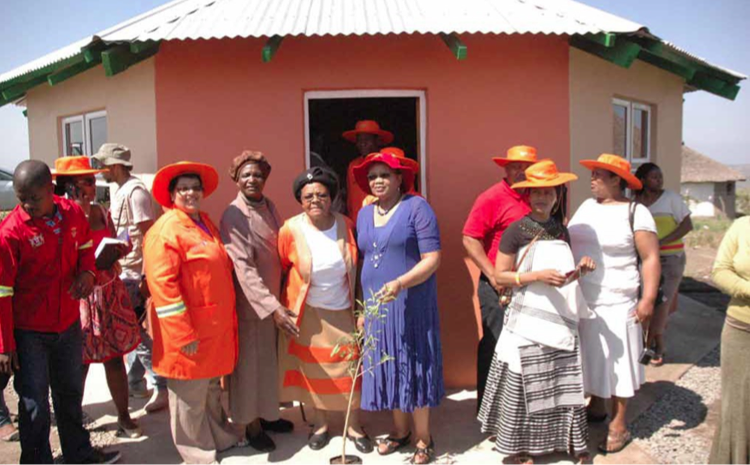 The MEC said it marked an important era in the rural development agenda for Elliotdale, Mbashe and the broader Eastern Cape.
She said the purpose of government's presence at Elliotdale was to reaffirm government's commitment to improve the lives of South Africans.
"This handover will clearly contribute to an improved livelihood and a complete human settlements project with a sports fi and community centre for this village. This is one of many projects to have such amenities in our province," Sauls-August pointed out.
While phase one saw the construction of 200 units, a further 800 structures will be built in phase two. At the end of the project, 7 000 new houses will be built. In addition, they will build toilets as well as a sports field and community centre.
The MEC urged those involved in the project to work hard to ensure that the community do not have to wait much longer for the services to which they have a right.
"Let us not delay service delivery, particularly the delivery of human settlements, as most of our people have been waiting for many years for these services and are expecting us to deliver on their expectations," she said.
The project not only resulted in houses for community members but also provided much-needed jobs. This included 22 job opportunities for skilled labourers, 25 for semi-skilled labourers, 64 for youth, 68 for women and 90 for men.
With 7 000 beneficiaries expected to have new houses by the time the project is complete, government expects many more employment opportunities for the local community.
Earlier this year, Deputy President Kgalema Motlanthe said government has implemented a number of projects in Elliotdale in the Mbashe Local Municipality, which is one of the 21 poorest district municipalities in the country.
At the Lekgotla of July 2011, Cabinet identified the 21 poorest district municipalities throughout the country. The Amathole District, under which Elliotdale falls, is among these.
"The Department of Rural Development and Land Reform conducted socio-economic surveys in Elliotdale, in wards 18 and 28 in the Mbashe Local Municipality, and has completed a community profiling report," Deputy President Motlanthe added.
Government is implementing a number of projects in the area. These include household water connections across the Mbashe Local Municipality, a housing project in Elliotdale and 25 household gardens.
In addition, 50 hectares of arable land have been cultivated. The Eastern Cape Department of Rural Development and Agrarian Reform is supporting the Elliotdale community with agricultural inputs. As such, 10 km of fencing of arable land has been completed and 15 cooperatives have been registered, Motlanthe said.
For more information call the Eastern Cape Department of Human Settlements at tel. 043 711 9777