If your family cannot afford to pay for your studies, don't despair. There are several options available to deserving students who have trouble paying for their studies.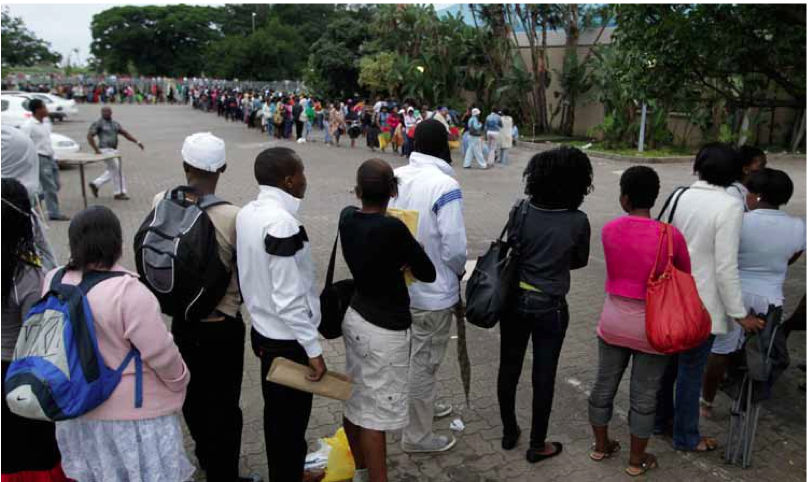 Tertiary education is very expensive. For example, the average tuition fee for first-year medical studies at Wits University will set you back up to R43 520 while a law degree costs R24 800 per year. This excludes accommodation, books, meals and travel costs.
The following are funding models you can use:
National Student Financial Aid Scheme (NSFAS)
This scheme offers a study loan if you are academically deserving and financially needy. To qualify, you must pass the means test, which will assess whether you are really needy. You can use your NSFAS loan to pay for tuition, books and accommodation.
At some universities the NSFAS will not pay for your accommodation, especially if you reside outside the campus. The NSFAS pays for registration at some institutions but not at others. You will be required to repay your loan after completing your studies.
NSFAS funding is only available to South African students registered at a public university or Further Education and Training college.
You only have to start paying back your loan one year after you have completed your studies, and only if you have a job and earn more than R30 000 per year. If you pass all your subjects, a maximum of 40% of the loan will be written off and you will only have to pay back 60%.
How to apply for NSFAS funding:
Apply to study at an institution of higher learning.
Complete a means test. The test will assess your family's financial situation and calculate what amount, if any, your family will be expected to contribute towards your studies.
You may borrow the rest of the money from NSFAS or you might qualify for a bursary, which is also administered by NSFAS.
You need to submit the following:
Grade 12 Certificate
A certified copy of your ID
Your parents' salary slips and certified copies of their IDs
Proof of registration of siblings (brothers, sisters who have registered for studies at school) if they live in the same household.
If you are disabled, you'll need a letter from your medical doctor as proof of permanent disability.
If your parents are unemployed, you will need an affidavit signed by a commissioner of oaths, such as a police officer. If you have siblings studying at tertiary level, provide certified copies of documentation showing this. The financial office at the institution will inform you whether your application has been successful.
Contact the NSFAS Call Centre on 021 763 3232 or visit

www.nsfas.org.za

for more information.
Bank loans
Banks offer study loans, but the strict lending criteria can be a challenge and paying the money back after you have qualified and started working is not always the ideal way to start your career.
Some banks require surety or a guarantor, someone who will guarantee to repay the loan if you fail to do so. For further information, contact your local bank or visit its website.
Private financial services provider
A company such as Eduloan could be a viable choice as it focuses specifically on educational finance. You have to pay back your loan in fi monthly instalments over a period ranging from six to 22 months.
You will need a guarantor who must submit a copy of his or her latest bank statement, latest pay slip, certified ID copy and a fee quotation from the institution.
For more information, visit www.eduloan.co.za or contact the Eduloan centre on campus.
Self-funding
Some students choose to work first or work part-time to earn money and save for their studies. People who choose this option often work really hard when they start.
Bursaries
There are corporate bursaries from companies such as Sasol, Eskom and Telkom available to students. These bursaries differ in selection criteria and in what they cover. Some of them are comprehensive, while others offer relatively small financing.
Most bursaries are renewable annually, depending on successful completion of the academic year. You should check the cur- rent bursary register book, which is usually available at high schools or the financial aid offices of universities, or you can visit the website of the company offering bursaries.
Government departments
Various government departments offer study bursaries to students who perform well and need funds to study. Most of these departments are at provincial government level and offer bursaries in line with their scope of work. For more information, contact the relevant provincial department. An example is the North West Department of Health, which offers bursaries for student to study medicine in Cuba.
Municipalities
Some municipalities offer bursaries in a way similiar to that of government departments to students who live in the specific municipality. For more information, contact your local municipality about bursaries or other available funding options.