In grade 12, when Kgotlaethata Aaron Molefi heard that his parents didn't have enough money to send him to university, he thought his dream of uplifting his family out of poverty would never come true.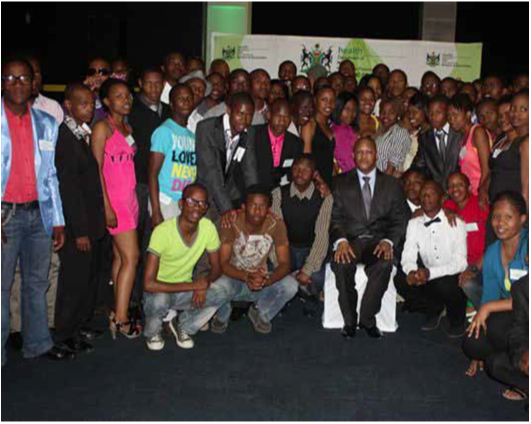 Molefi grew up in the village of Mareetshane, some 50 km from Mahikeng. He was one of the top learners in grade 12 in 2002 and graduated with an A in Mathematics and Cs in Physical Science and English. But Molefi had no idea that government provided bursaries to learners from disadvantaged communities, nor how to apply for them.
"I was very sad and thought I had no other option but to look for a job. Some of my school- mates, who had failed were even laughing at me, asking what the point was of having good marks when you can't go to university," he recalls.
One day, his mother visited Molefi's primary school teacher, who told them to go to the Provincial Department of Health and explain the situation.
The department encouraged him to apply for a scholarship to study in Cuba by means of South Africa and Cuba's health collaboration agreement, which offers learners from disadvantaged backgrounds bursaries for medical training in Cuba.
"I didn't even know the bursary existed until that day because this information isn't readily available in rural communities."
Molefi, who was 19 at the time, was among a group  of  15  successful  applicants.  On 5 September 2004 Molefi, along with the other candidates, boarded a plane for the very first time, on their way to Cuba. "I was very excited. We were competing with each other to see who would be the first to get inside the plane and I beat them to it."
They spent the first year at Saguala Grande University learning Spanish before starting medical studies the following year.
"Learning Spanish was challenging and it took me a while to learn it. The first six months was intensive, but we were dedicated and the lecturers were very patient," he says. "Cubans are in general caring, especially to people from foreign countries," he says.
Molefi returned to South Africa in 2010 where he did his final year at the University of Pretoria. "It was difficult to switch from Spanish to English again but I worked very hard and I completed my studies last year in August and registered as a doctor. I started working at the Tshepong Hospital, in Klerksdorp, in September last year. Our graduation was in Stellenbosch earlier this year," he says proudly. Molefi was very impressed by the health sys- tem in Cuba, which mainly focuses on primary health care.
"Cuba is poor in terms of resources but their health system is very good. You serve around 500 families, taking blood pressure and blood sugar. Those people are your responsibility and you have to take care of them and know them to control diseases." However, Cubans generally control lifestyle diseases.
"Their focus is on prevention rather than cure. This is one of the reasons why their health-care system is so successful. Their infant mortality is eight out of 1 000. They don't just teach you about medicine; they train you not only to see the disease but to see the person."
Molefi feels we will prevent many more diseases by placing doctors in rural areas, as these doctors will not only treat patients but also educate them.
"You need permanent doctors close to the community. In that way, you can intervene early. If you only go there in the morning, you don't have enough time to interact with your patients." He is confident that the Cuban model can be replicated in rural areas in South Africa.
"In rural areas they don't have doctors; patients are illiterate and suffer from preventable diseases. By implementing the Cuban model, we can prevent a lot of diseases." Preventative medicine could save patients and doctors the need for more serious interventions, Molefi says.
"When I was at surgical block, there were patients with diabetes and we had to amputate their feet. If you amputate, it means you've failed to prevent, it means you've failed to intervene. We need more doctors in our rural areas to avoid complications arising from communicable diseases such as hypertension and diabetes," Molefi says.
He also feels that the National Health Insurance might be a good platform for doctors to use to improve the health-care system. "We are willing to help. Government has invested in us and we should give back and try to de- crease the disease burden in our country. Our hospitals won't be packed like this because, for example, if we encourage women to do Pap smears we can detect cervical cancer at an early stage and treat it successfully."
Molefi wants to become a specialist in obstetrics and gynaecology. "When a woman is sick, it touches me. It's just sad and I want to understand the story and help."
North West sent 63 students to study medicine in Cuba last year and will be recruiting 100 more this year. To date, some 304 medical doctors have completed their studies in Cuba since the programme started 15 years ago.
For more information contact the North West Department of Health at tel. 018 388 2040